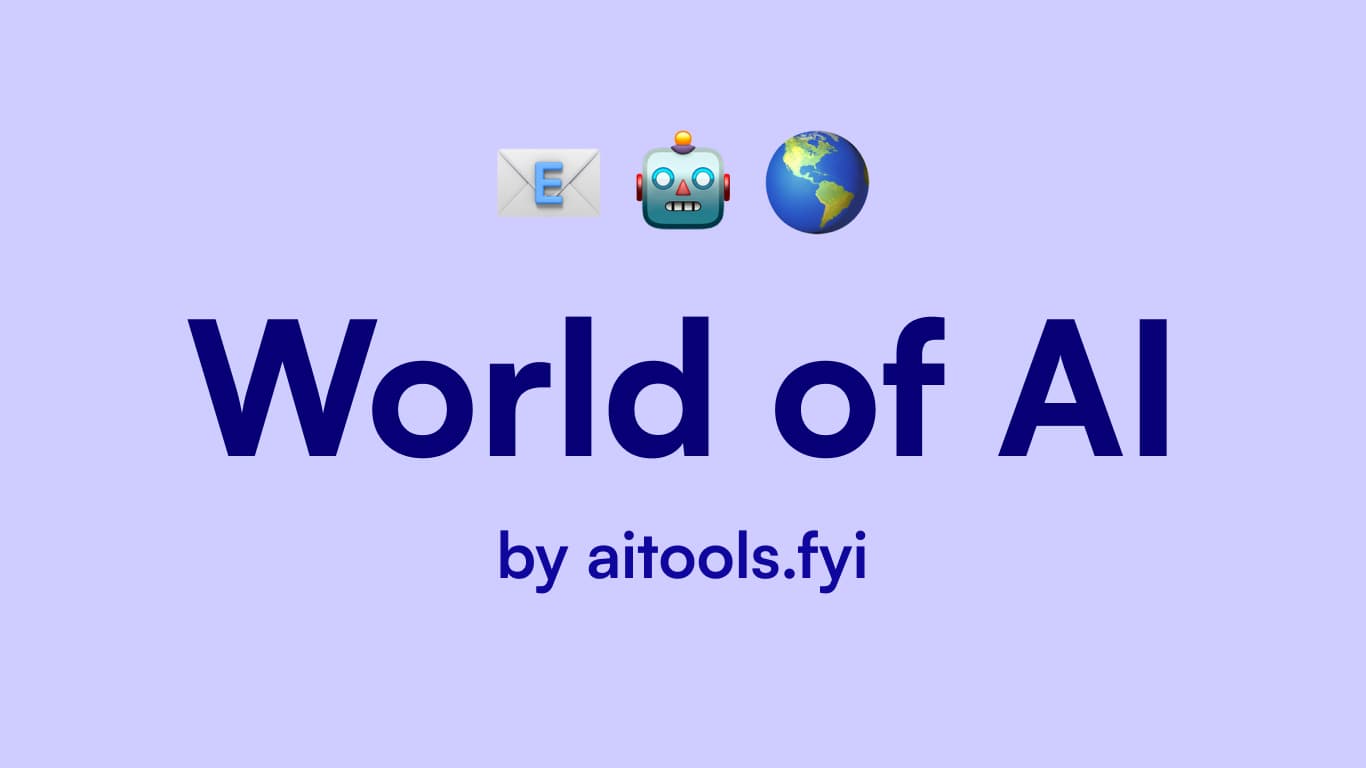 World of AI by aitools.fyi
Welcome to your ultimate guide to the world of AI! Brought to you by aitools.fyi, our official newsletter is your one-stop-shop for everything AI-related. We bring you the most recent and groundbreaking AI news from around the globe, keeping you ahead of the curve in this rapidly evolving field.

But that's not all! We also introduce you to the coolest AI tools that are transforming industries and making lives easier. Whether you're an AI enthusiast, a seasoned professional, or just curious about the field, we've got something for you.

Our newsletter also keeps you in the loop with the latest social trends in AI. From viral AI-powered apps to thought-provoking discussions, we cover it all.

And if you're keen on learning, our newsletter is a treasure trove of knowledge. With insightful articles, expert opinions, and educational resources, you'll find plenty of opportunities to learn and grow in the field of AI.

So why wait? Join our community and immerse yourself in the fascinating world of AI with aitools.fyi's official newsletter!

Tags
Product Discovery
Tips and Tutorials
Trends
Social Media Trends
AI News
Product Comparisons
Best World of AI by aitools.fyi alternatives & Competitors