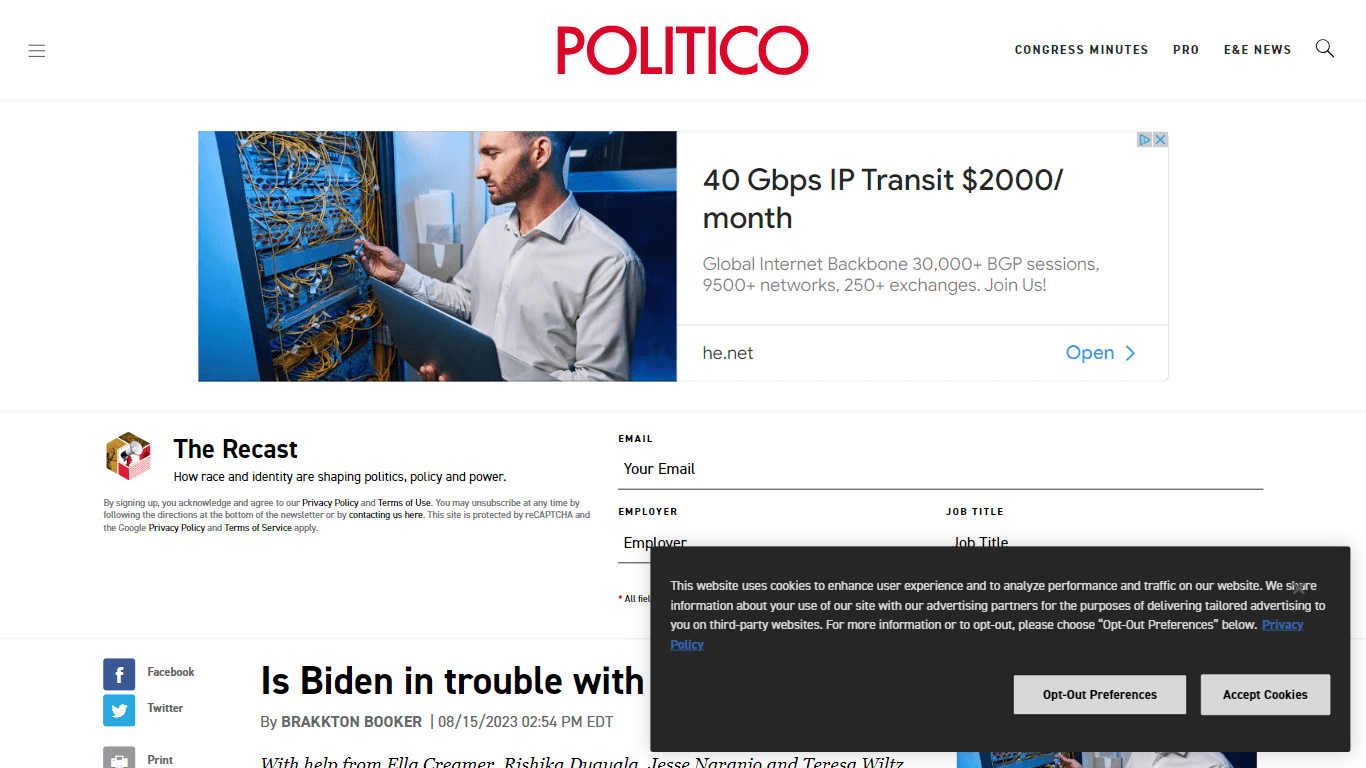 The Recast by POLITICO
Dive deep into the intricate ways race and identity are reshaping politics, policy, and power in the modern era. The Recast doesn't just report on the shifts in power dynamics; it offers a fresh, nuanced perspective on how these changes are influencing the broader political landscape.
Whether you're a policy maker, an activist, or just a curious reader, this newsletter will challenge your perspectives, provoke thoughtful conversations, and keep you informed on the pivotal moments and key players. Subscribe to The Recast and immerse yourself in a richer understanding of the ever-evolving political world.
This newsletter is a part of the POLITICO Newsletters network.
Tags
Policy
US Politics
Capitol Hill
US Congress
Politicians
Today in Congress
Best The Recast by POLITICO alternatives & Competitors