West Wing Playbook vs Copywriting Converts Comparison
Compare West Wing Playbook vs Copywriting Converts. See how these two newsletters stack up against each other when it comes to reviews, pricing, and more.
West Wing Playbook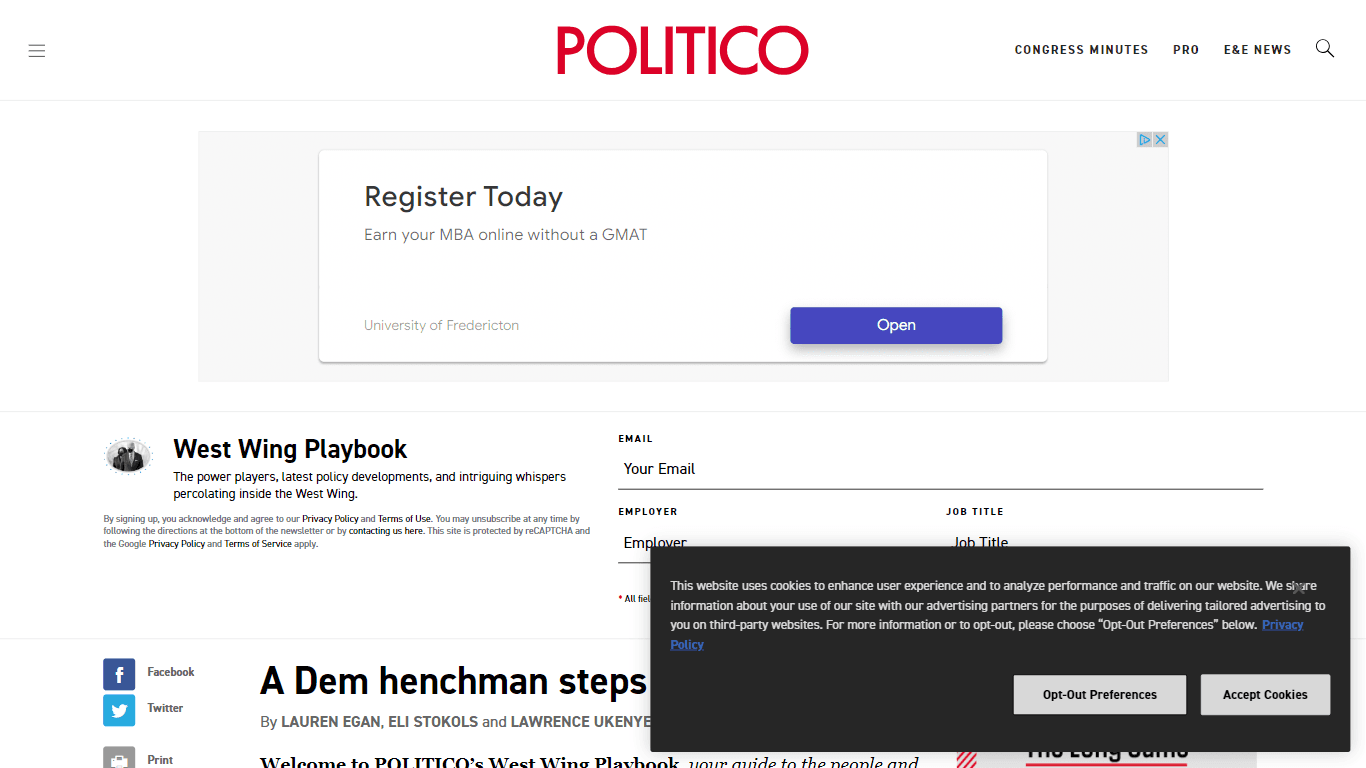 Learn More
Dive into the intricate dynamics inside the West Wing. Discover the key players, the latest policy shifts, and the whispers that define the pulse of power. Stay informed with insights from the heart of the White House. Join POLITICO's West Wing Playbook for a front-row seat to the Biden administration's inner workings.
This newsletter is a part of the POLITICO Newsletters network.
Copywriting Converts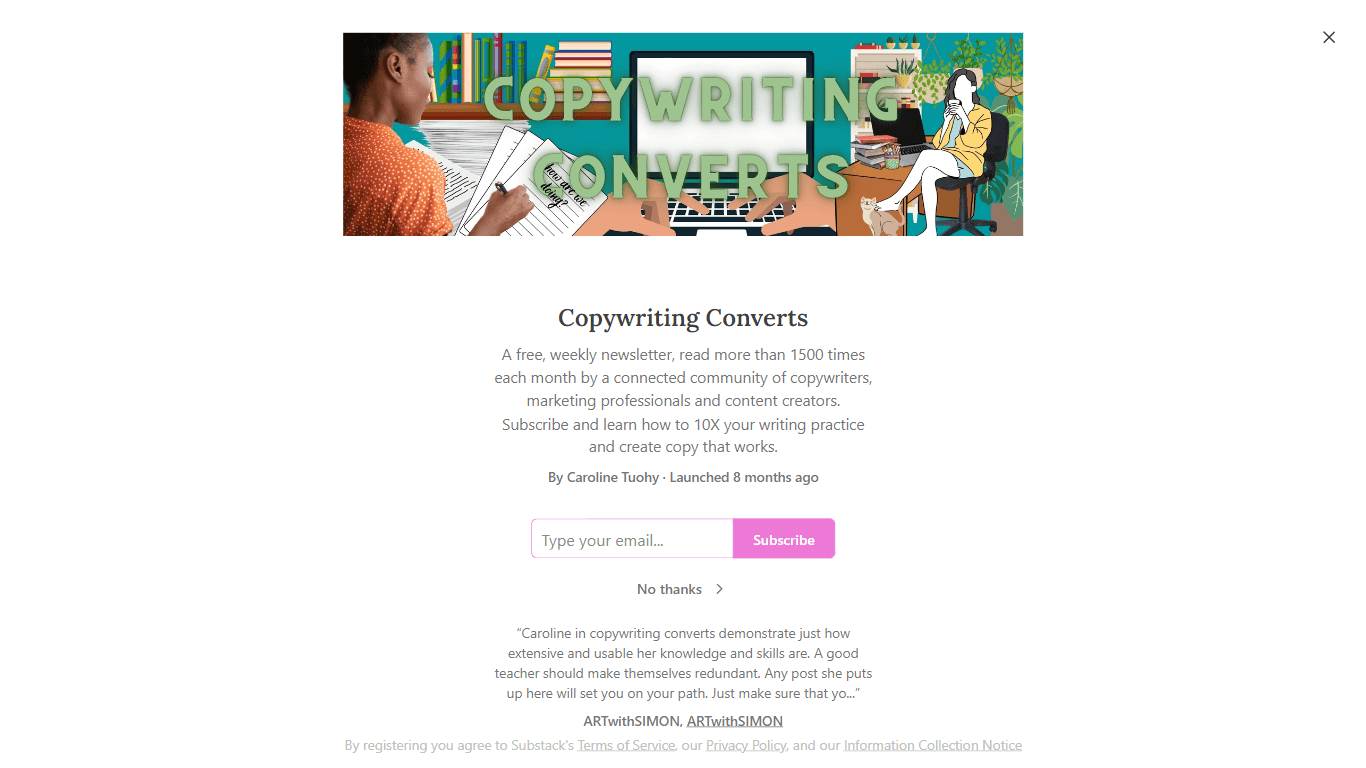 Learn More
The ins and outs of how to become a writer online.
West Wing Playbook Upvotes
Copywriting Converts Upvotes
West Wing Playbook Category
Politics
Business
Journalism
Copywriting Converts Category
Journalism
Marketing
Education
West Wing Playbook Frequency
Copywriting Converts Frequency
West Wing Playbook Subscription Type
Copywriting Converts Subscription Type
West Wing Playbook Platform Used
Copywriting Converts Platform Used
West Wing Playbook Language
Copywriting Converts Language
West Wing Playbook Location
Copywriting Converts Location
West Wing Playbook Tags
Policy
Leadership
Current Events
Media
Political News
White House
POLITICO
US Politics
Copywriting Converts Tags
Writing
Copywriting
Storytelling
Which one is better? West Wing Playbook or Copywriting Converts?
When we compare West Wing Playbook with Copywriting Converts, which are both amazing politics newsletters, Neither newsletter takes the lead, as they both have the same upvote count. Join the amazingnewsletters.com users in deciding the winner by casting your vote.
Challenge the outcome! Your vote can turn the tide!