Week in Ethereum vs Milk Road Daily Comparison
Compare Week in Ethereum vs Milk Road Daily. See how these two newsletters stack up against each other when it comes to reviews, pricing, and more.
Week in Ethereum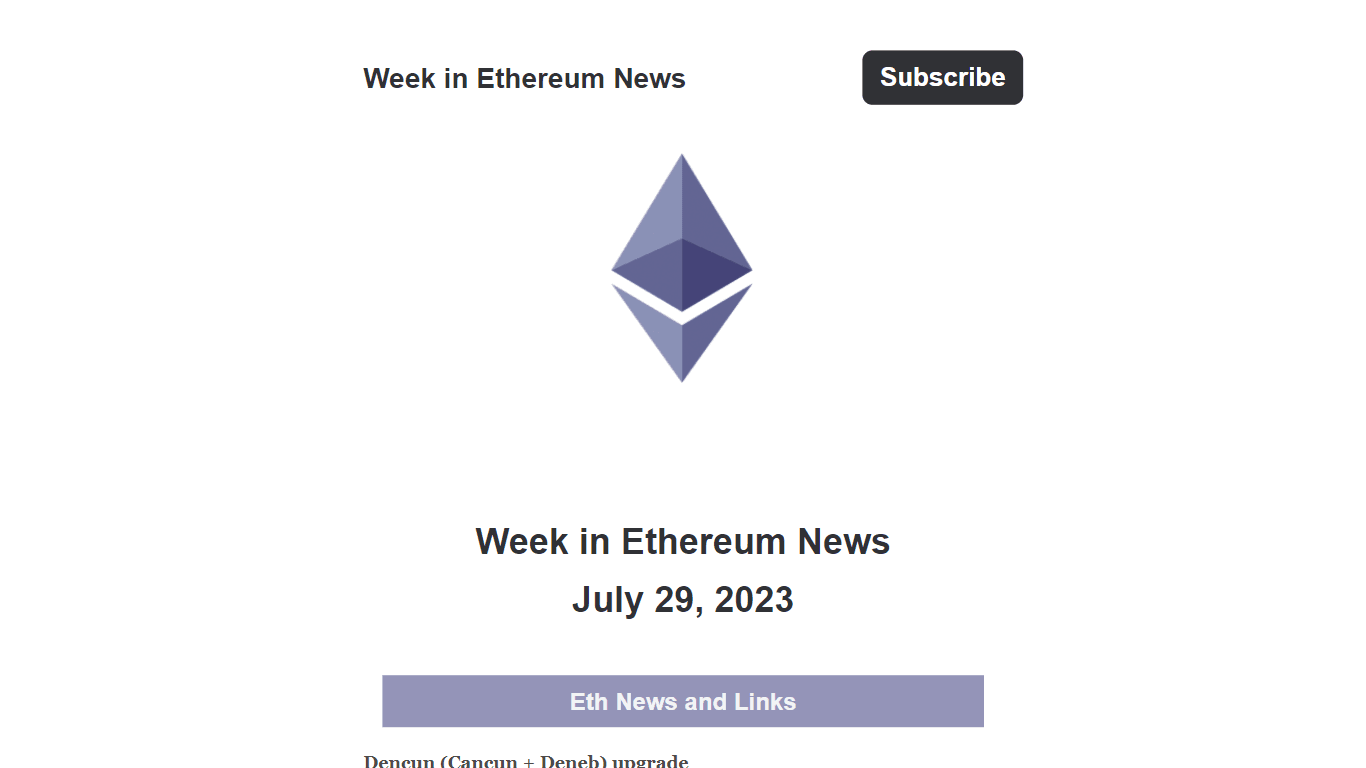 Learn More
Week in Ethereum is a weekly update on Ethereum development.
Milk Road Daily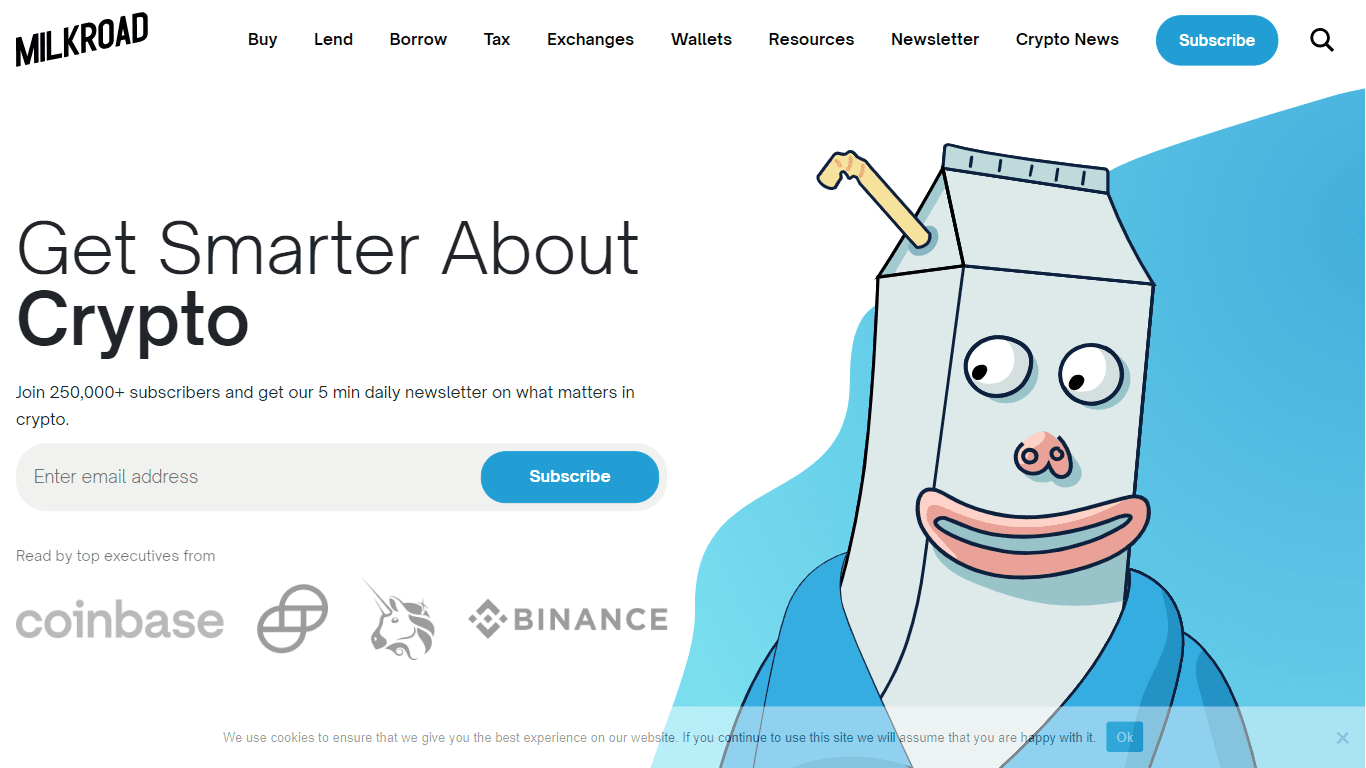 Learn More
Milk Road is a daily newsletter that explains what's happening in Web3 in plain English. It provides tools, information, and news to help people understand what actually matters in crypto.
Week in Ethereum Category
Week in Ethereum Frequency
Milk Road Daily Frequency
Week in Ethereum Subscription Type
Milk Road Daily Subscription Type
Week in Ethereum Platform Used
Milk Road Daily Platform Used
Week in Ethereum Language
Week in Ethereum Location
Which one is better? Week in Ethereum or Milk Road Daily?
Upon comparing Week in Ethereum with Milk Road Daily, which are both amazing crypto newsletters, Both newsletters have received the same number of upvotes from amazingnewsletters.com users. Since other amazingnewsletters.com users could not decide the winner, the ball is in your court now to cast your vote and help us determine the winner.
Disagree with our assessment? Your vote can make all the difference!