This is True vs The Daily Pnut Comparison
Compare This is True vs The Daily Pnut. See how these two newsletters stack up against each other when it comes to reviews, pricing, and more.
This is True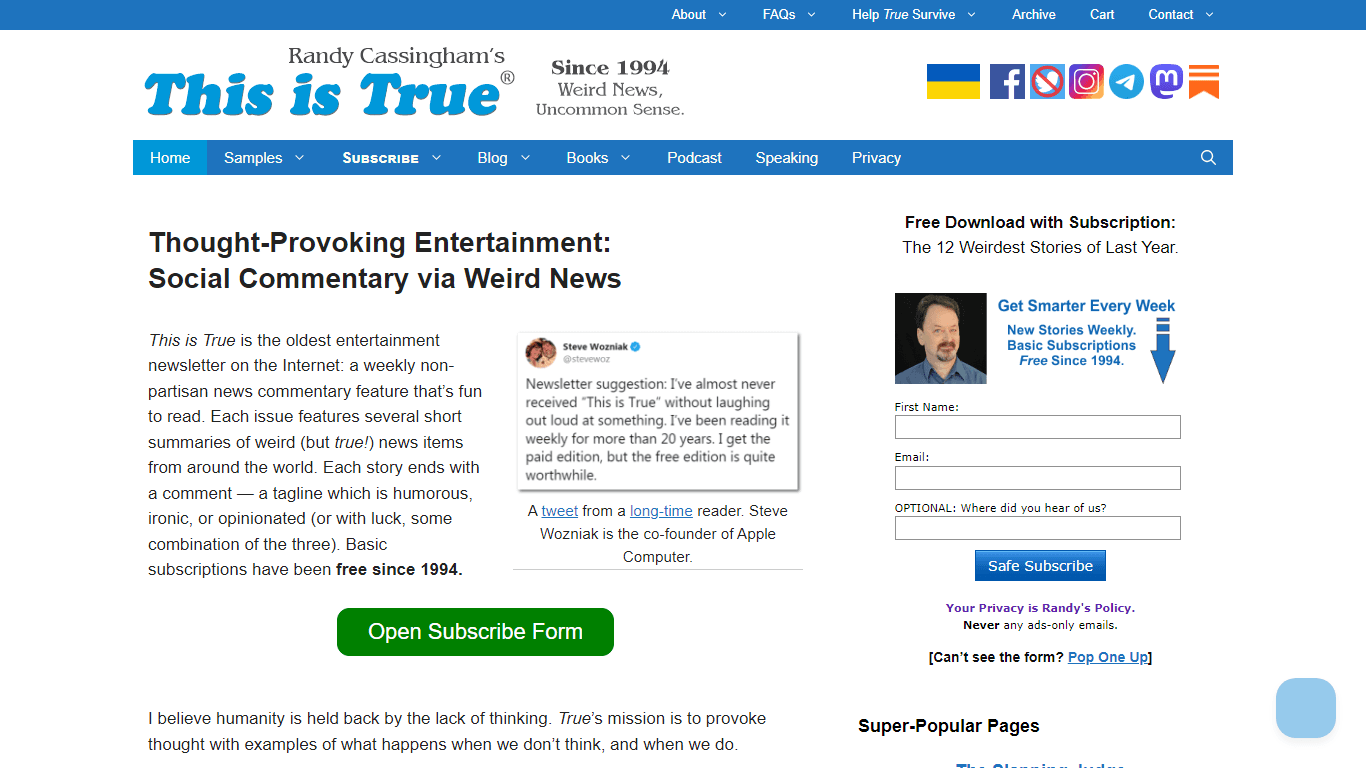 Learn More
A weekly newsletter that features short summaries of weird but true news stories from around the world, each ending with a humorous or ironic comment. It is written by Randy Cassingham, a former NASA employee and journalist. It is a great source of thought-provoking entertainment and social commentary.
The Daily Pnut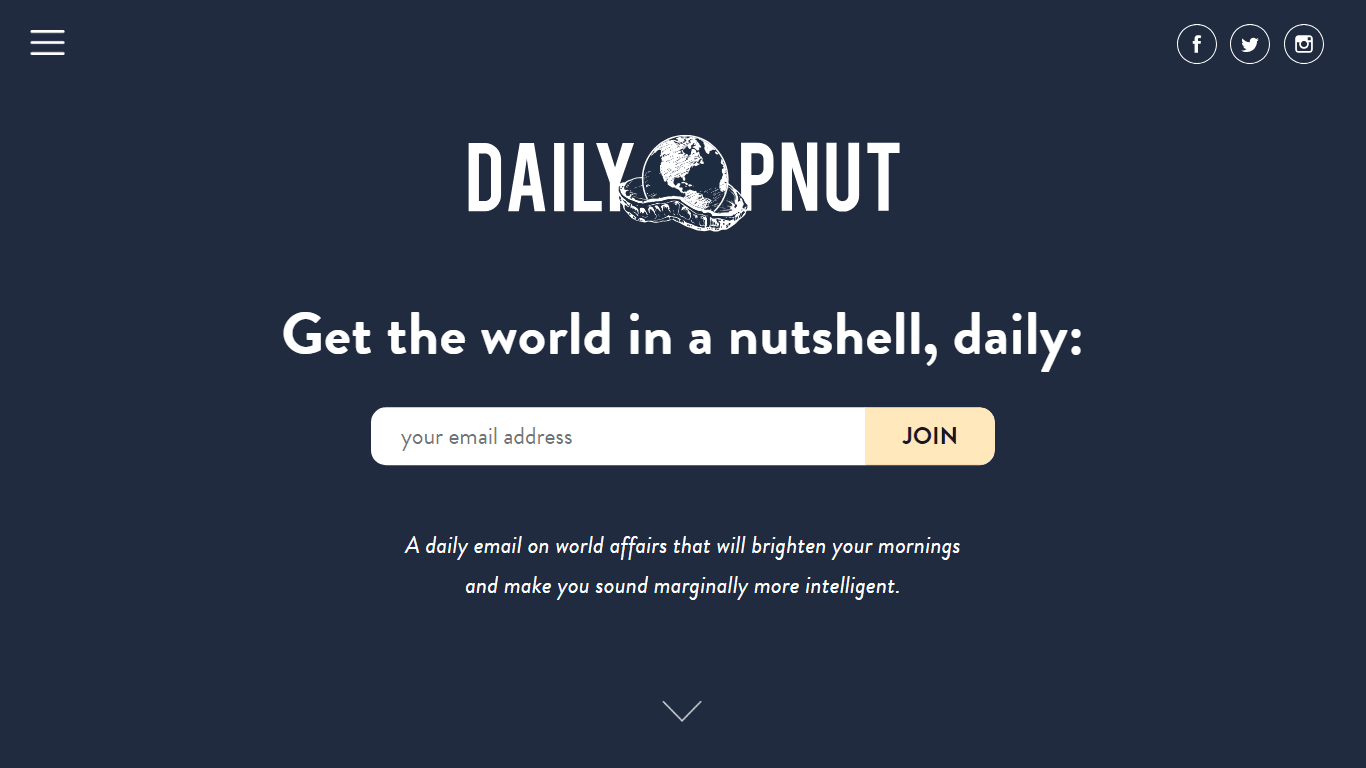 Learn More
The Daily Pnut is a newsletter that provides a curated selection of global news and stories from reputable sources, offering insights and perspectives on current events and trends.
This is True Subscription Type
The Daily Pnut Subscription Type
This is True Platform Used
The Daily Pnut Platform Used
This is True Tags
Humor
Commentary
Weird News
Taglines
Social commentary
Fun
Which one is better? This is True or The Daily Pnut?
When we compare This is True with The Daily Pnut, which are both amazing news newsletters, The users have made their preference clear, This is True leads in upvotes. The number of upvotes for This is True stands at 5, and for The Daily Pnut it's 4.
Surprised by the outcome? Back your preferred choice with a vote!