TheCoolist vs Really Good Emails Comparison
Compare TheCoolist vs Really Good Emails. See how these two newsletters stack up against each other when it comes to reviews, pricing, and more.
TheCoolist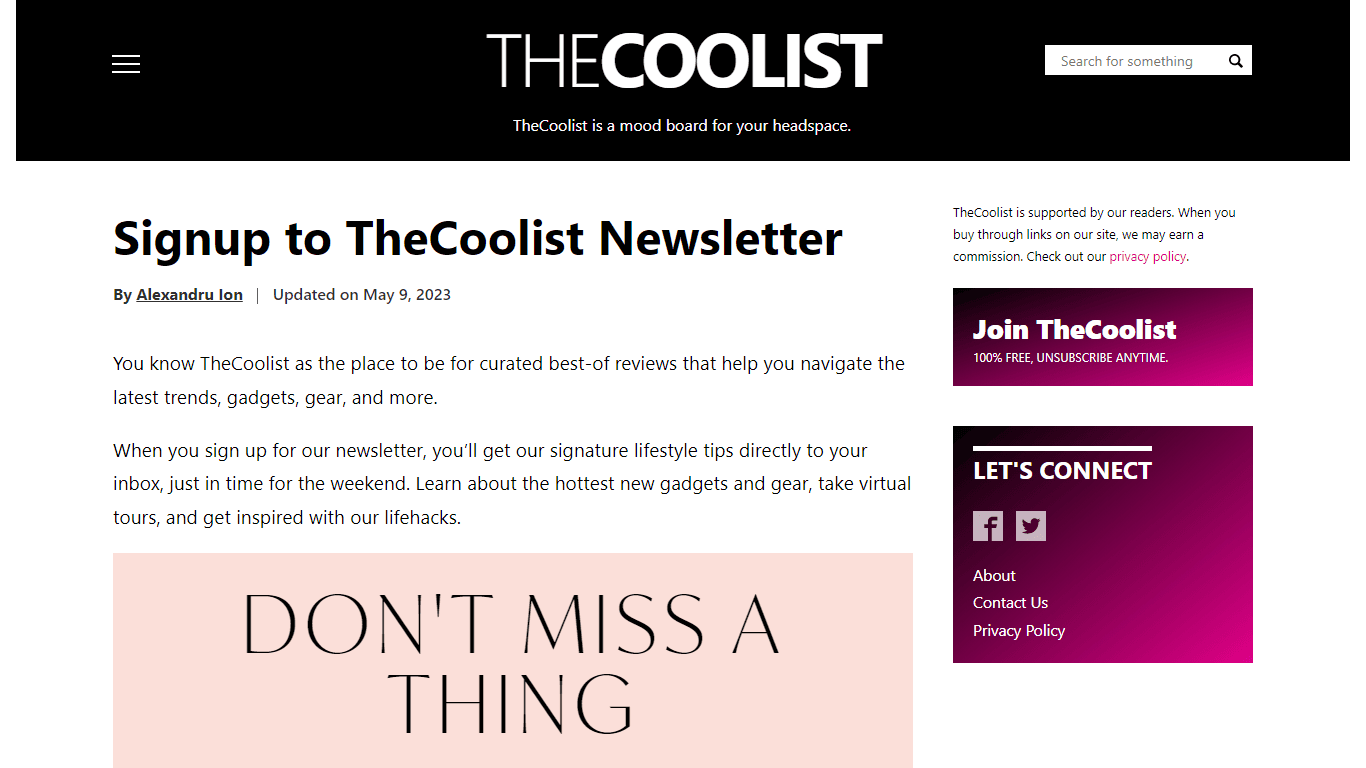 Learn More
TheCoolist is a mood board for your headspace. We help curate your cool through deep dives into topics of self-actualization, lifestyle, and interpersonal intelligence. Our articles maintain a high degree of informational integrity, deconstructing complex topics such as personality types, spirituality, socialization, culture, and much more.
Really Good Emails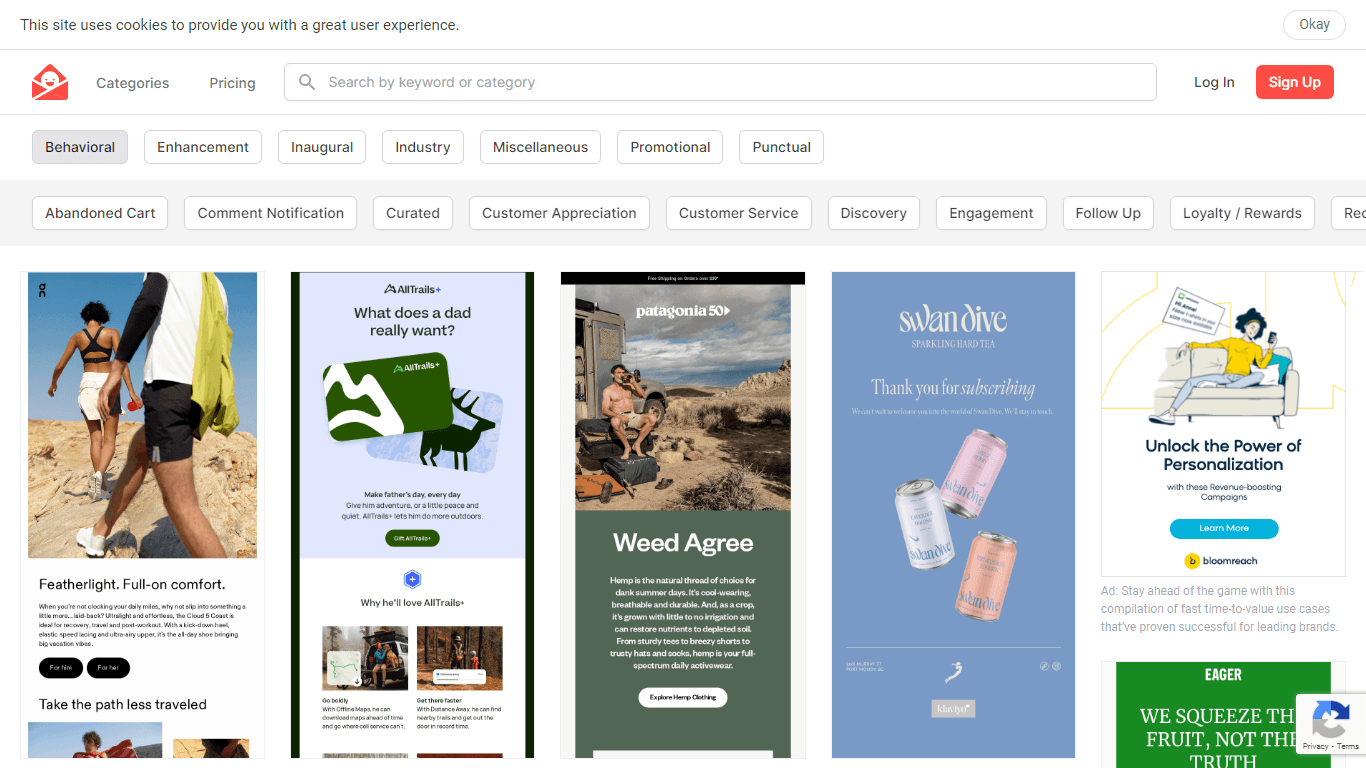 Learn More
Really Good Emails is a newsletter that showcases creative and effective email designs from various brands and industries. It provides inspiration and examples for email marketers and designers.
Really Good Emails Upvotes
TheCoolist Category
Design
Travel
Entertainment
Really Good Emails Category
Really Good Emails Frequency
TheCoolist Subscription Type
Really Good Emails Subscription Type
Really Good Emails Platform Used
Really Good Emails Language
Really Good Emails Location
TheCoolist Tags
Lifestyle
Trends
Gadgets
Gear
Virtual Tours
Lifehacks
Socialization
Spirituality
When comparing TheCoolist and Really Good Emails, which one rises above the other?
When we compare TheCoolist and Really Good Emails, two exceptional design newsletters to subscribe to, and place them side by side, several key similarities and differences come to light. In the race for upvotes, TheCoolist takes the trophy. TheCoolist has been upvoted 4 times by amazingnewsletters.com users, and Really Good Emails has been upvoted 3 times.
Disagree with our assessment? Your vote can make all the difference!