The Street Sheet vs Bullseye Trades Comparison
Compare The Street Sheet vs Bullseye Trades. See how these two newsletters stack up against each other when it comes to reviews, pricing, and more.
The Street Sheet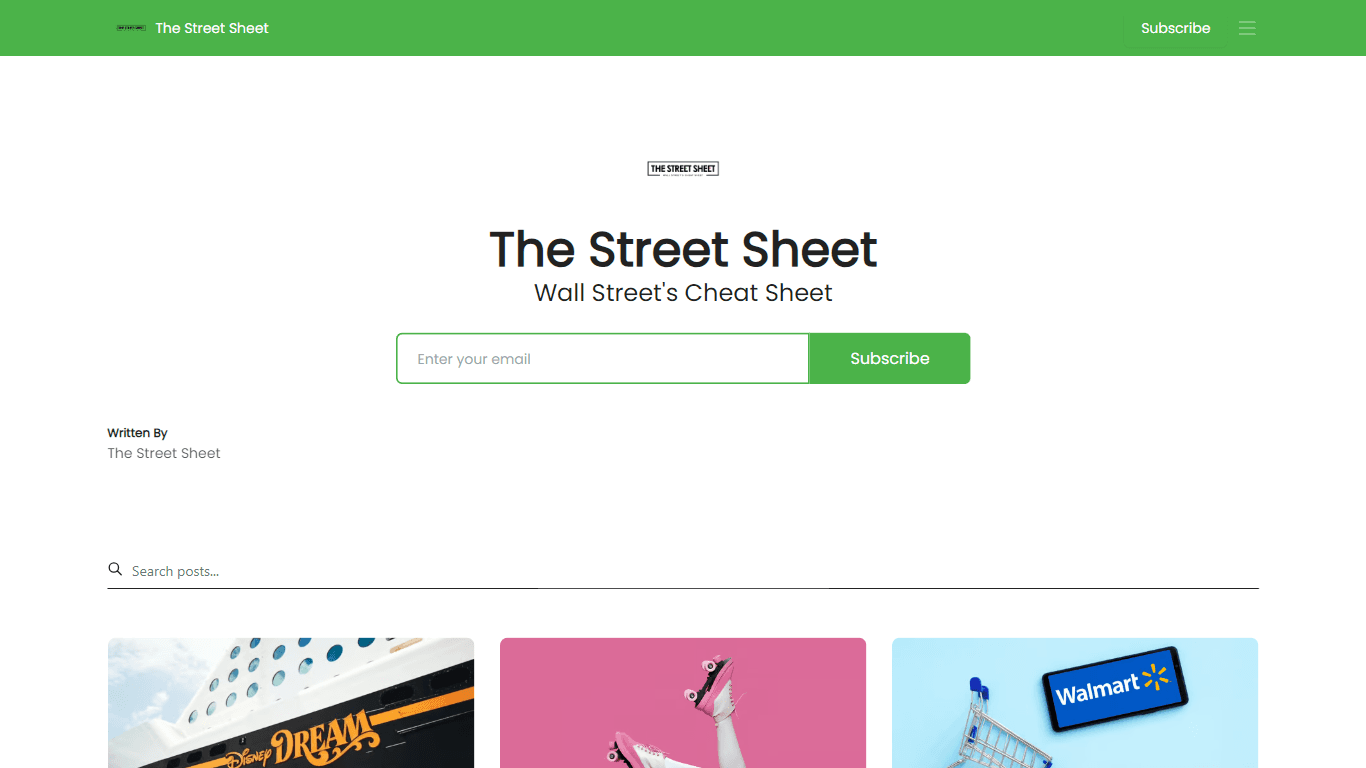 Learn More
The Street Sheet, Wall Street's Cheat Sheet
Bullseye Trades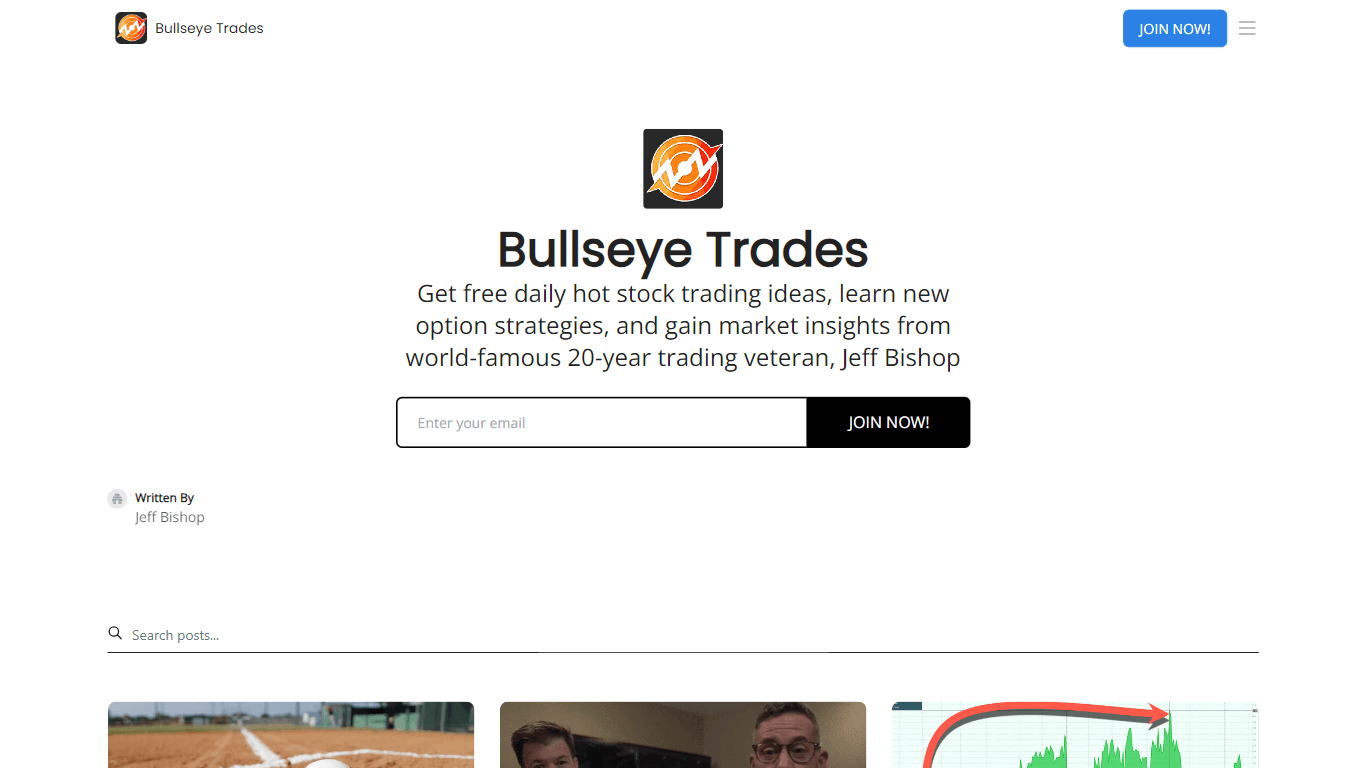 Learn More
Get free daily hot stock trading ideas, learn new option strategies, and gain market insights from world-famous 20-year trading veteran, Jeff Bishop
The Street Sheet Category
Bullseye Trades Category
Stock Market
Investing
Finance
The Street Sheet Frequency
Bullseye Trades Frequency
The Street Sheet Subscription Type
Bullseye Trades Subscription Type
The Street Sheet Platform Used
Bullseye Trades Platform Used
The Street Sheet Language
The Street Sheet Location
The Street Sheet Tags
Finance News
Monetization
Industry Analysis
Industry Trends
Stocks
Strategy
Analysis
Bullseye Trades Tags
Stocks
Investors
Insights
Analysis
Finance News
Tips and Tutorials
Industry Analysis
Strategy
When we put The Street Sheet and Bullseye Trades head to head, which one emerges as the victor?
Let's take a closer look at The Street Sheet and Bullseye Trades, both of which are amazing stock market newsletters, and see what sets them apart. The users have made their preference clear, Bullseye Trades leads in upvotes. Bullseye Trades has been upvoted 8 times by amazingnewsletters.com users, and The Street Sheet has been upvoted 7 times.
Surprised by the outcome? Back your preferred choice with a vote!