Stratechery vs Inside Comparison
Compare Stratechery vs Inside. See how these two newsletters stack up against each other when it comes to reviews, pricing, and more.
Stratechery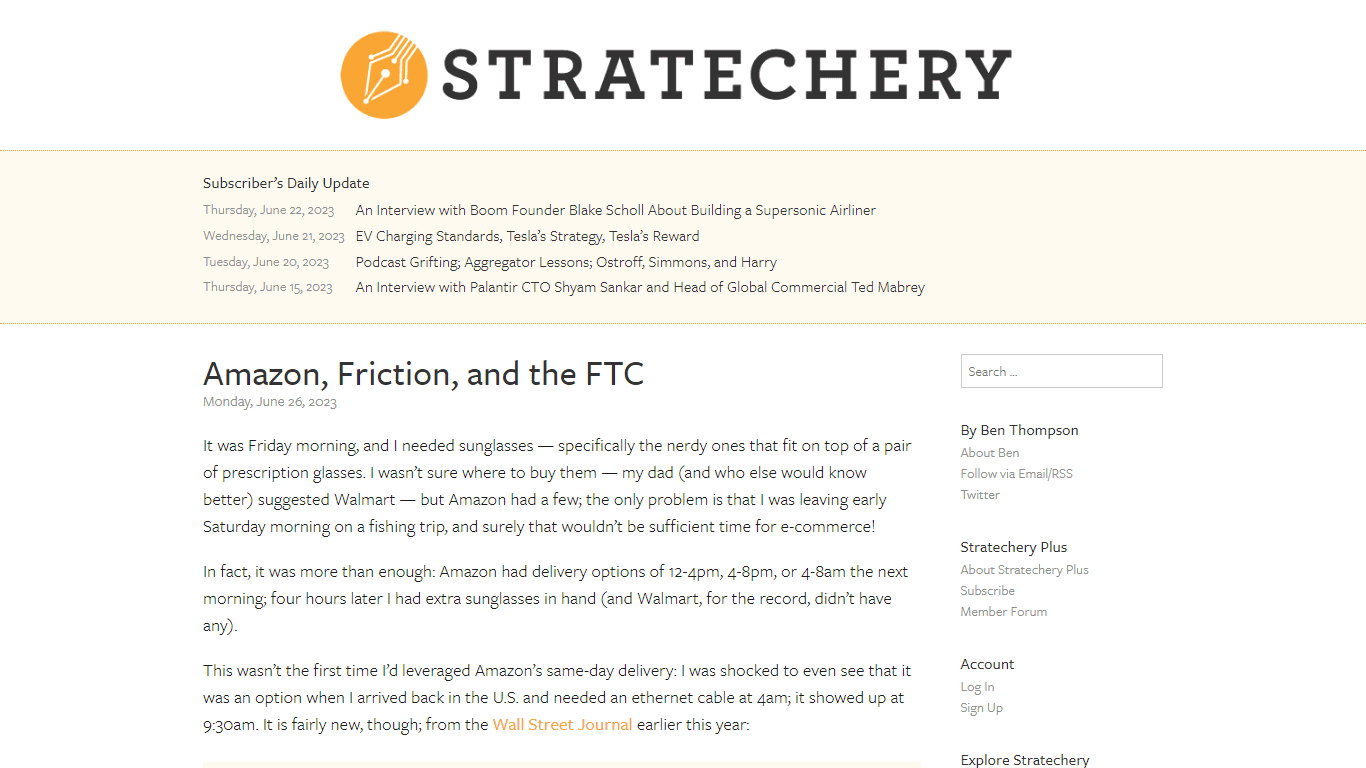 Learn More
Stratechery is a subscription-based newsletter focused on the business and strategy of technology. It provides in-depth analysis and insights into the tech industry, covering topics such as platforms, competition, and innovation.
Inside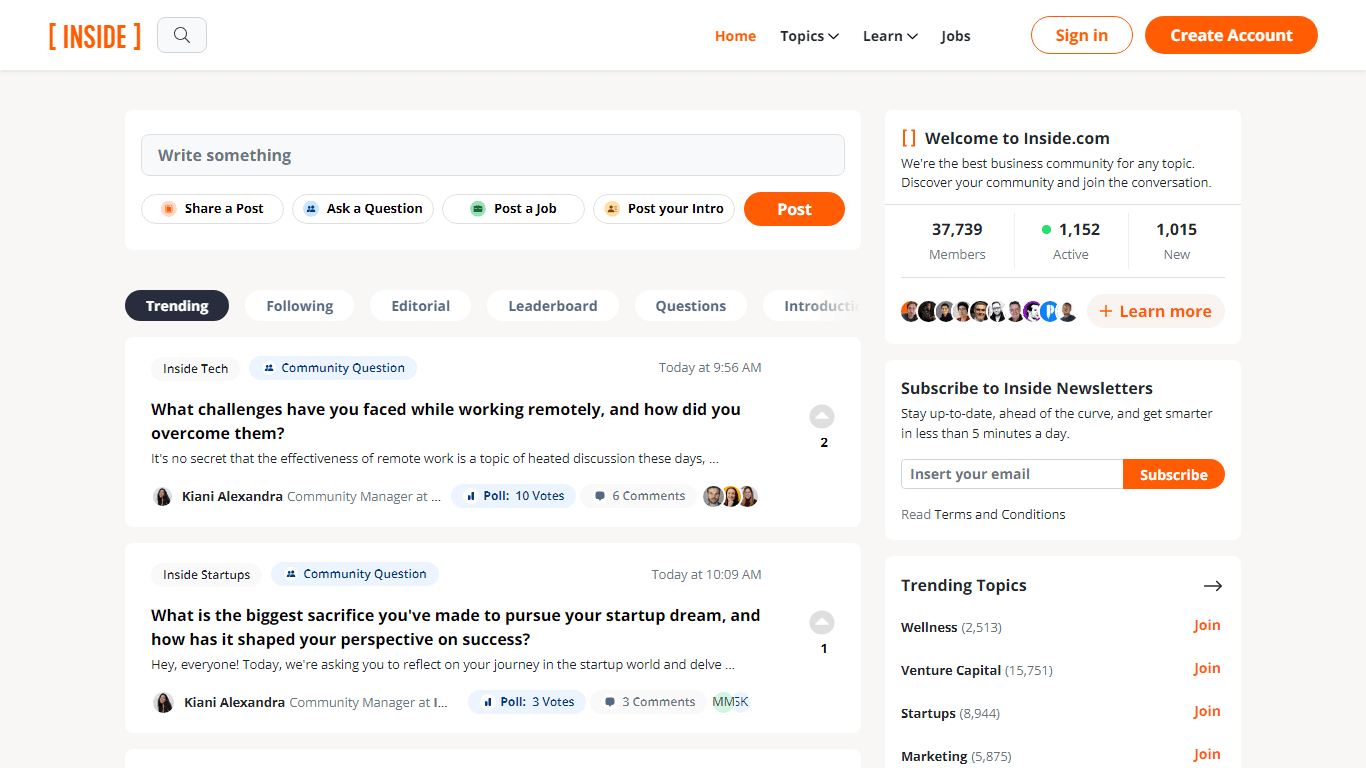 Learn More
Inside is a collection of email newsletters covering a wide range of topics, including technology, business, entertainment, and more. Each newsletter provides a curated selection of news and insights within its specific category.
Inside Category
Business
Tech
Entertainment
Stratechery Subscription Type
Stratechery Platform Used
Inside Tags
Podcasting
Entrepreneurship
Venture Capital
Which one is better? Stratechery or Inside?
When we compare Stratechery with Inside, which are both amazing business newsletters, The upvote count reveals a draw, with both newsletters earning the same number of upvotes. You can help us determine the winner by casting your vote and tipping the scales in favor of one of the newsletters.
Want to change the narrative? Every vote counts – make yours matter!