Rekt Radar vs Tascha Labs Comparison
Compare Rekt Radar vs Tascha Labs. See how these two newsletters stack up against each other when it comes to reviews, pricing, and more.
Rekt Radar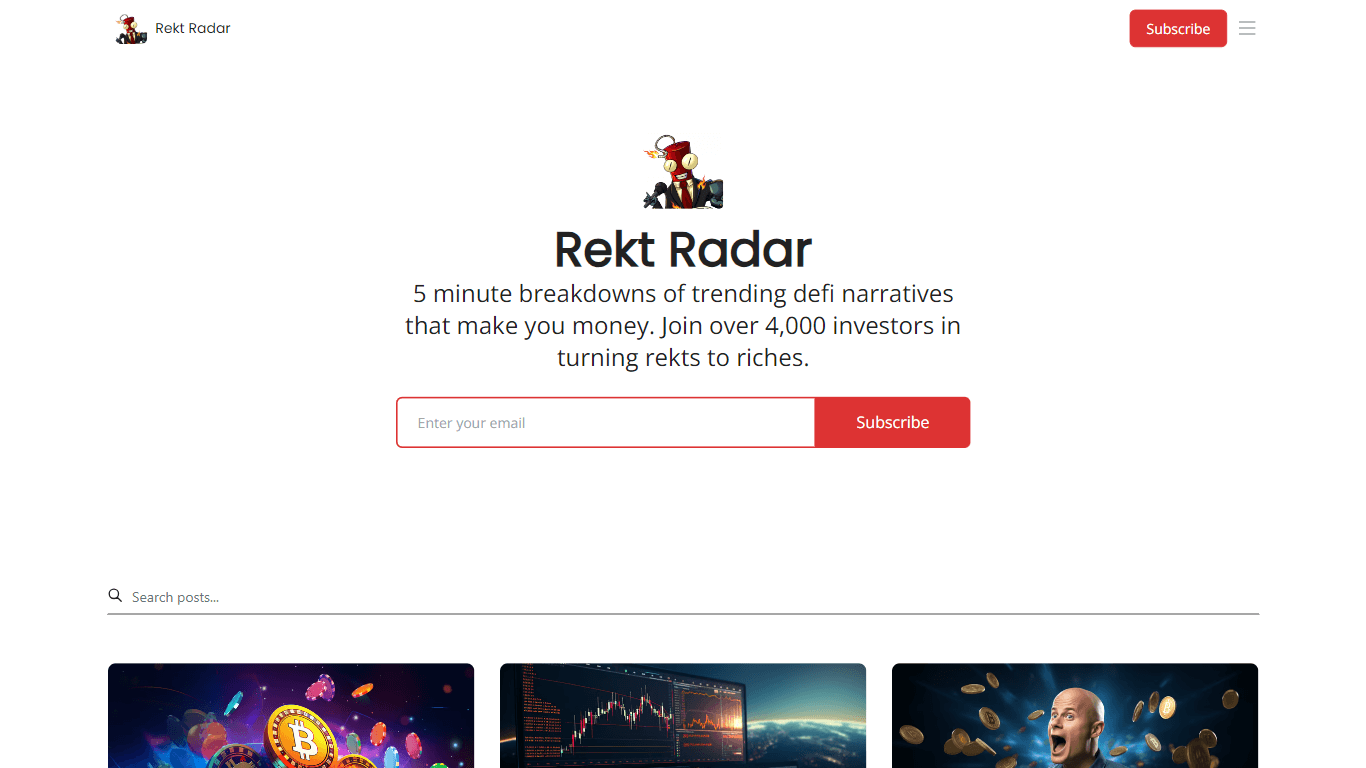 Learn More
5 minute breakdowns of trending defi narratives that make you money. Join over 4,000 investors in turning rekts to riches.
Tascha Labs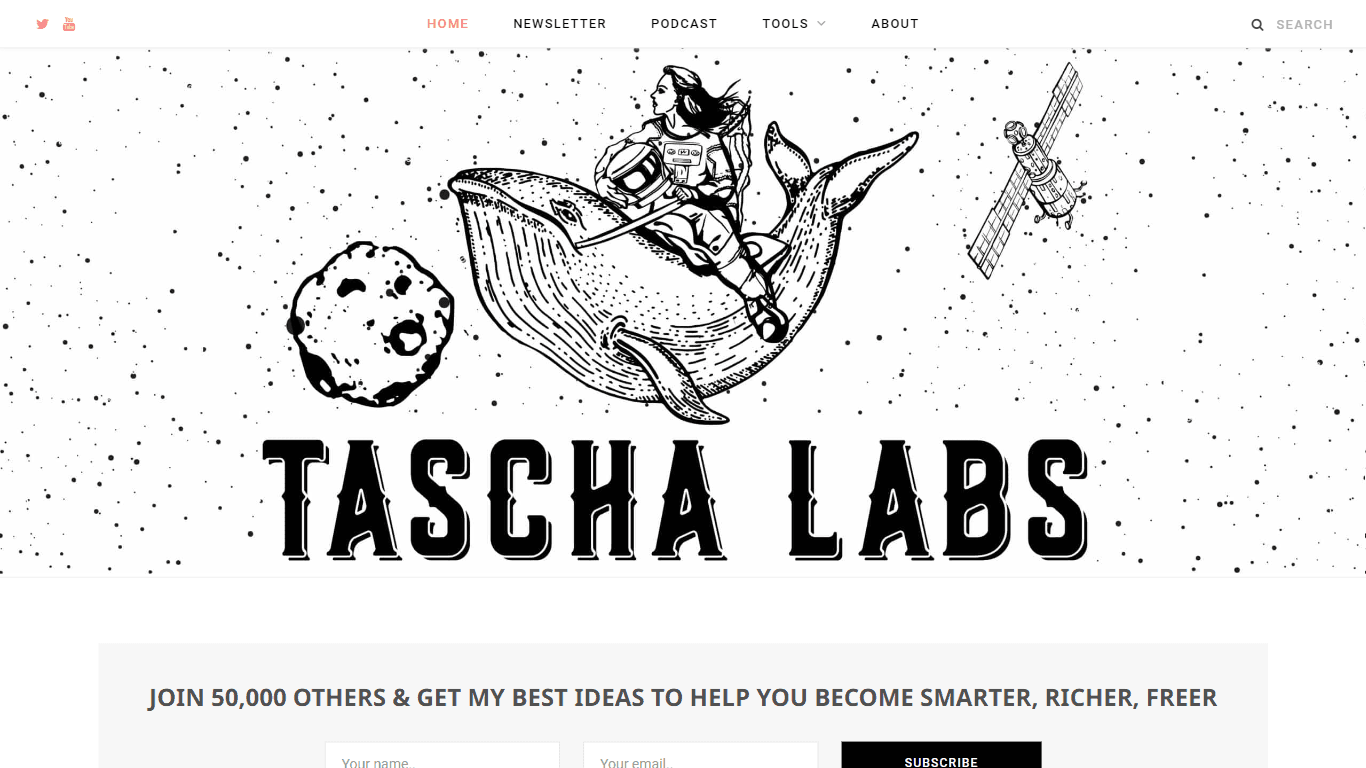 Learn More
Tascha Labs is a weekly newsletter that provides deep insights on web3 economy and crypto macro outlook that help you become smarter and richer.
Rekt Radar Subscription Type
Tascha Labs Subscription Type
Tascha Labs Platform Used
Rekt Radar Tags
Finance News
Industry Trends
Blockchain
Tascha Labs Tags
Monetization
Tips and Tutorials
Macroeconomics
Strategy
When comparing Rekt Radar and Tascha Labs, which one rises above the other?
When we compare Rekt Radar and Tascha Labs, two exceptional crypto newsletters to subscribe to, and place them side by side, several key similarities and differences come to light. There's no clear winner in terms of upvotes, as both newsletters have received the same number. The power is in your hands! Cast your vote and have a say in deciding the winner.
Challenge the outcome! Your vote can turn the tide!