Product Hunt Daily vs CB Insights Newsletter Comparison
Compare Product Hunt Daily vs CB Insights Newsletter. See how these two newsletters stack up against each other when it comes to reviews, pricing, and more.
Product Hunt Daily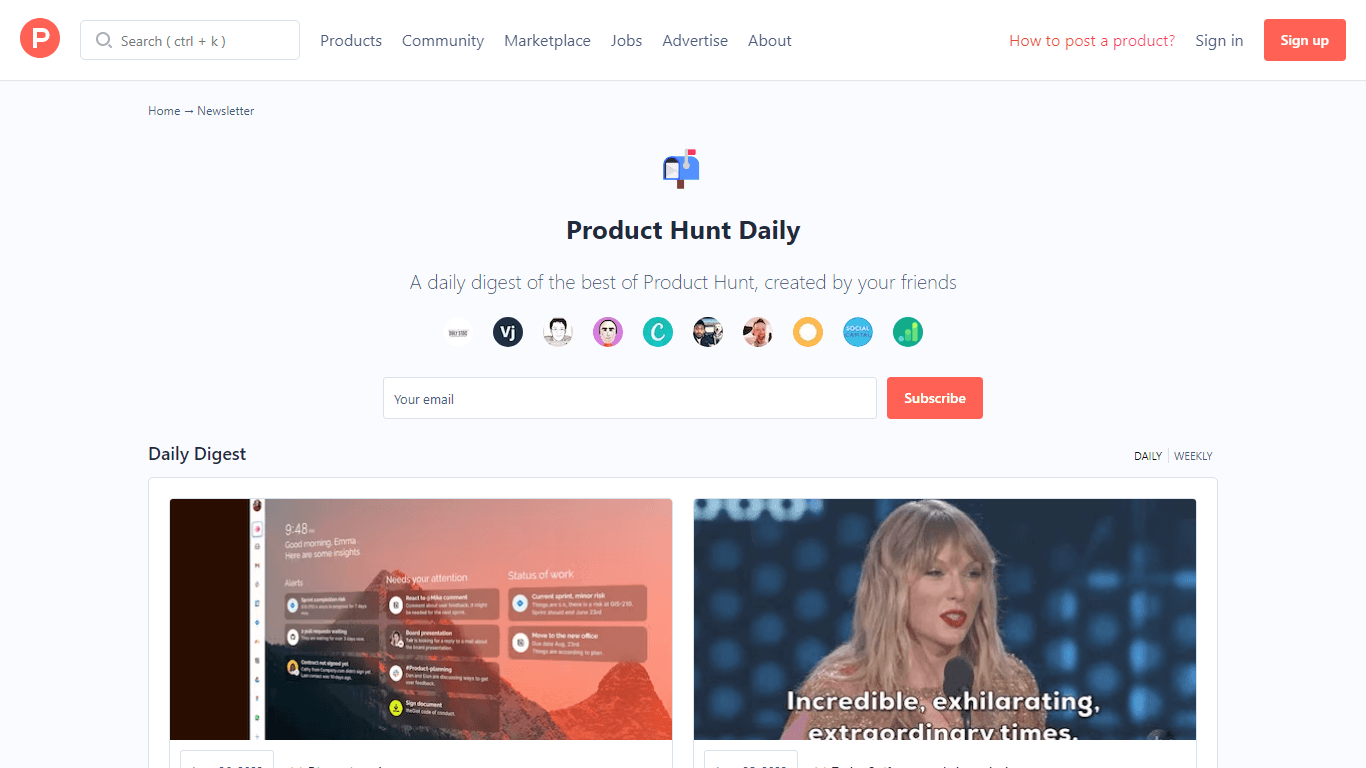 Learn More
Product Hunt Daily is a daily newsletter that highlights the latest and most popular products, apps, and tech discoveries. It features a curated list of innovative products across various categories, including software, gadgets, and tools.
CB Insights Newsletter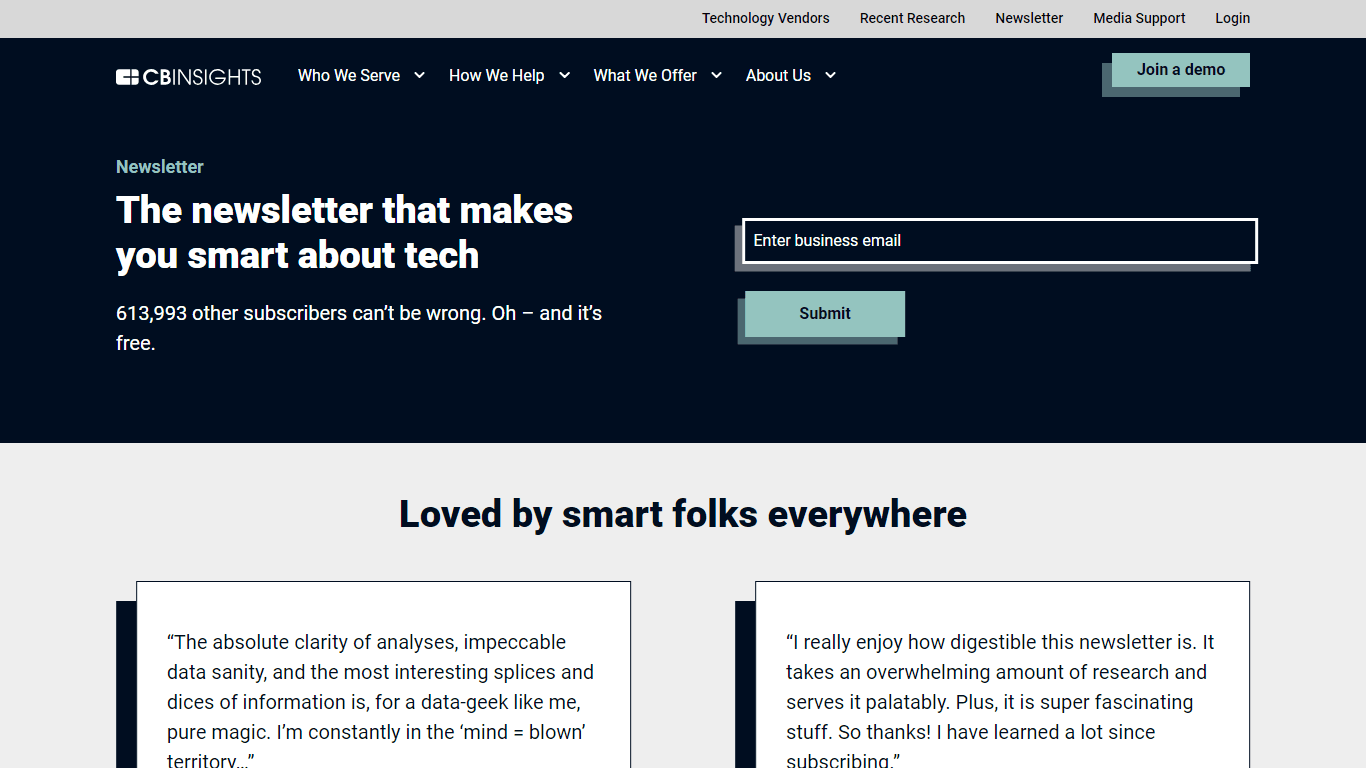 Learn More
The CB Insights Newsletter is a weekly newsletter that delivers insights and analysis on technology trends, startups, venture capital, and emerging industries. It covers a wide range of topics, including AI, blockchain, fintech, and more.
Product Hunt Daily Upvotes
CB Insights Newsletter Upvotes
Product Hunt Daily Category
CB Insights Newsletter Category
Product Hunt Daily Frequency
CB Insights Newsletter Frequency
Product Hunt Daily Subscription Type
CB Insights Newsletter Subscription Type
Product Hunt Daily Platform Used
CB Insights Newsletter Platform Used
Product Hunt Daily Language
CB Insights Newsletter Language
Product Hunt Daily Location
CB Insights Newsletter Location
Product Hunt Daily Tags
Product Hunt
Tech Products
Product Discovery
CB Insights Newsletter Tags
Venture Capital
Industry Analysis
When comparing Product Hunt Daily and CB Insights Newsletter, which one rises above the other?
When we compare Product Hunt Daily and CB Insights Newsletter, two exceptional tech newsletters to subscribe to, and place them side by side, several key similarities and differences come to light. There's no clear winner in terms of upvotes, as both newsletters have received the same number. Your vote matters! Help us decide the winner among amazingnewsletters.com users by casting your vote.
Not in agreement with the outcome? Cast your vote and influence the result!