Little Guy Finance vs Tascha Labs Comparison
Compare Little Guy Finance vs Tascha Labs. See how these two newsletters stack up against each other when it comes to reviews, pricing, and more.
Little Guy Finance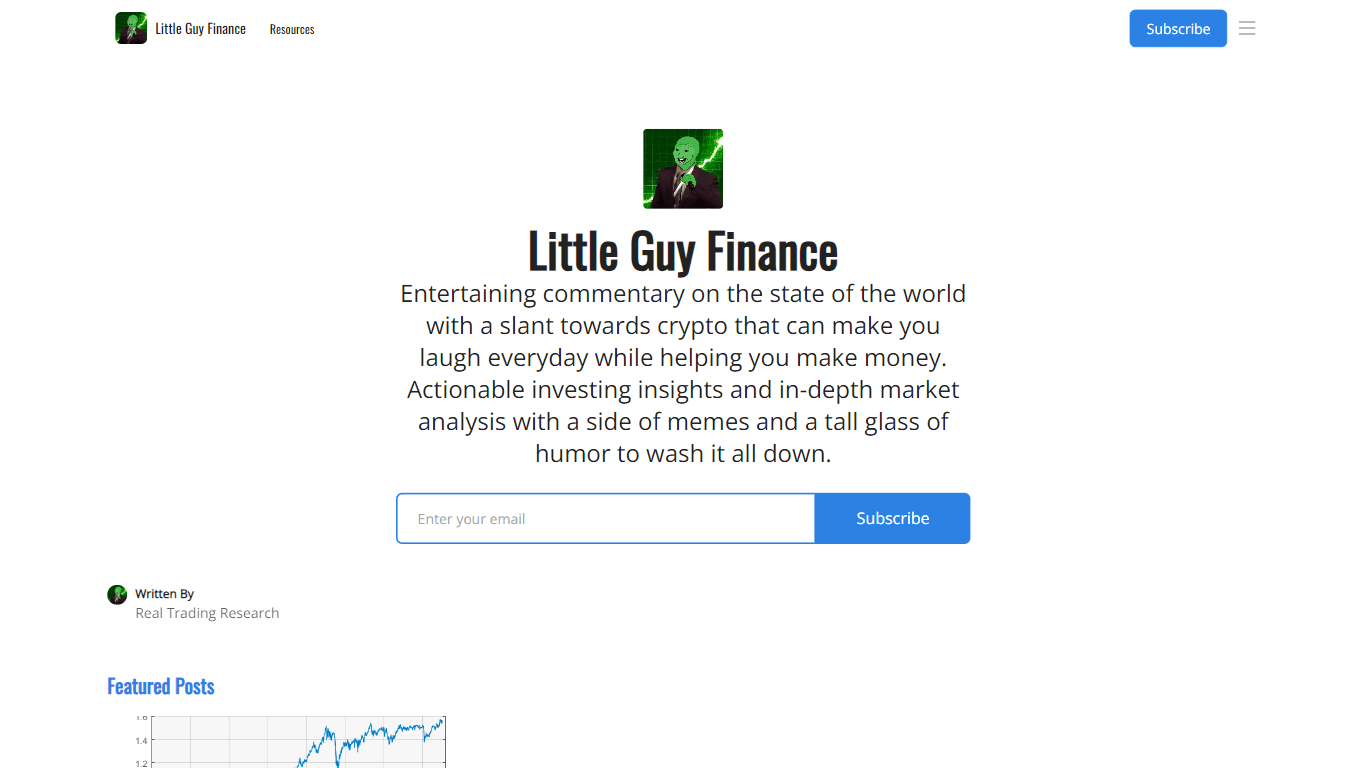 Learn More
Entertaining commentary on the state of the world with a slant towards crypto that can make you laugh everyday while helping you make money. Actionable investing insights and in-depth market analysis with a side of memes and a tall glass of humor to wash it all down.
Tascha Labs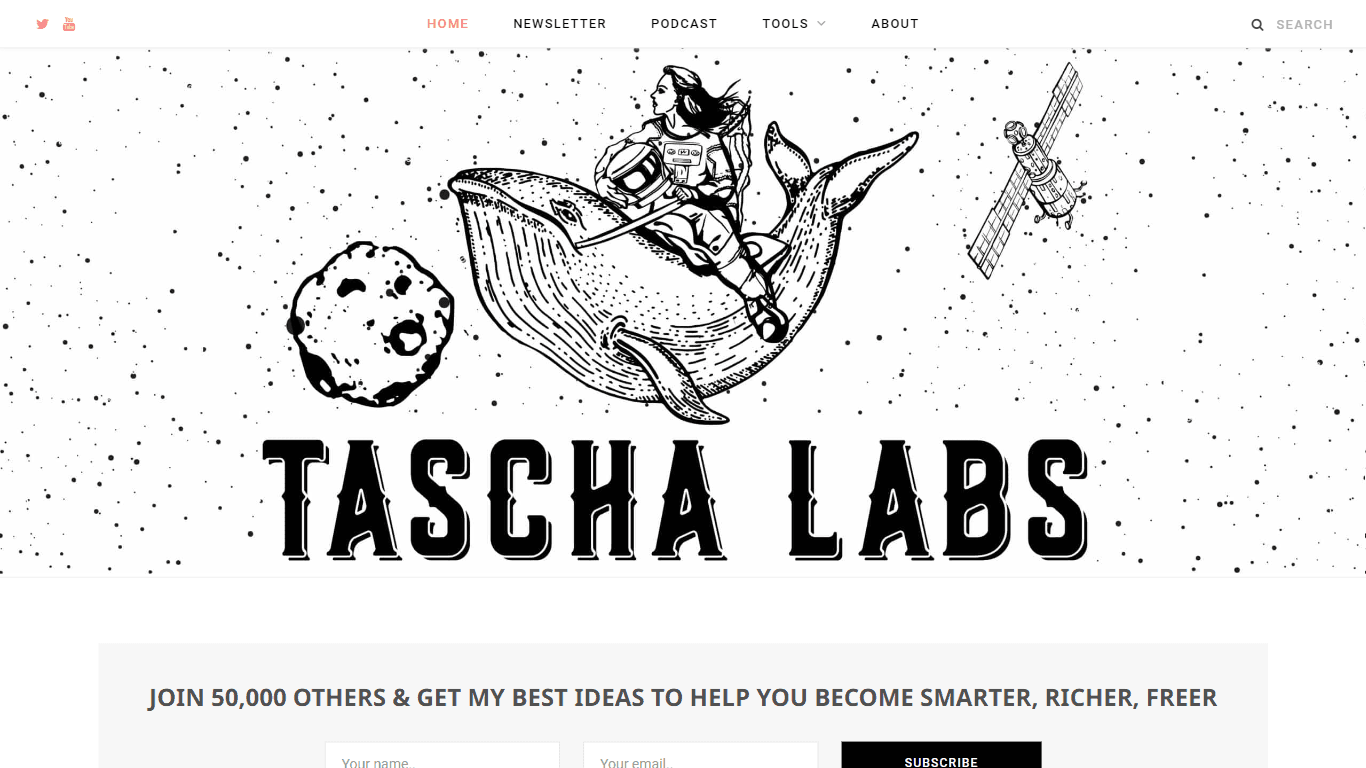 Learn More
Tascha Labs is a weekly newsletter that provides deep insights on web3 economy and crypto macro outlook that help you become smarter and richer.
Little Guy Finance Upvotes
Little Guy Finance Category
Little Guy Finance Frequency
Little Guy Finance Subscription Type
Tascha Labs Subscription Type
Little Guy Finance Platform Used
Tascha Labs Platform Used
Little Guy Finance Language
Little Guy Finance Location
Little Guy Finance Tags
Finance News
Tips and Tutorials
Monetization
Industry Analysis
Industry Trends
Stocks
Commentary
Insights
Strategy
Tascha Labs Tags
Monetization
Tips and Tutorials
Macroeconomics
Strategy
When comparing Little Guy Finance and Tascha Labs, which one rises above the other?
When we compare Little Guy Finance and Tascha Labs, two exceptional crypto newsletters to subscribe to, and place them side by side, several key similarities and differences come to light. The upvote count reveals a draw, with both newsletters earning the same number of upvotes. Be a part of the decision-making process. Your vote could determine the winner.
Not in agreement with the outcome? Cast your vote and influence the result!