Hunting for Alpha vs Morning Brew Comparison
Compare Hunting for Alpha vs Morning Brew. See how these two newsletters stack up against each other when it comes to reviews, pricing, and more.
Hunting for Alpha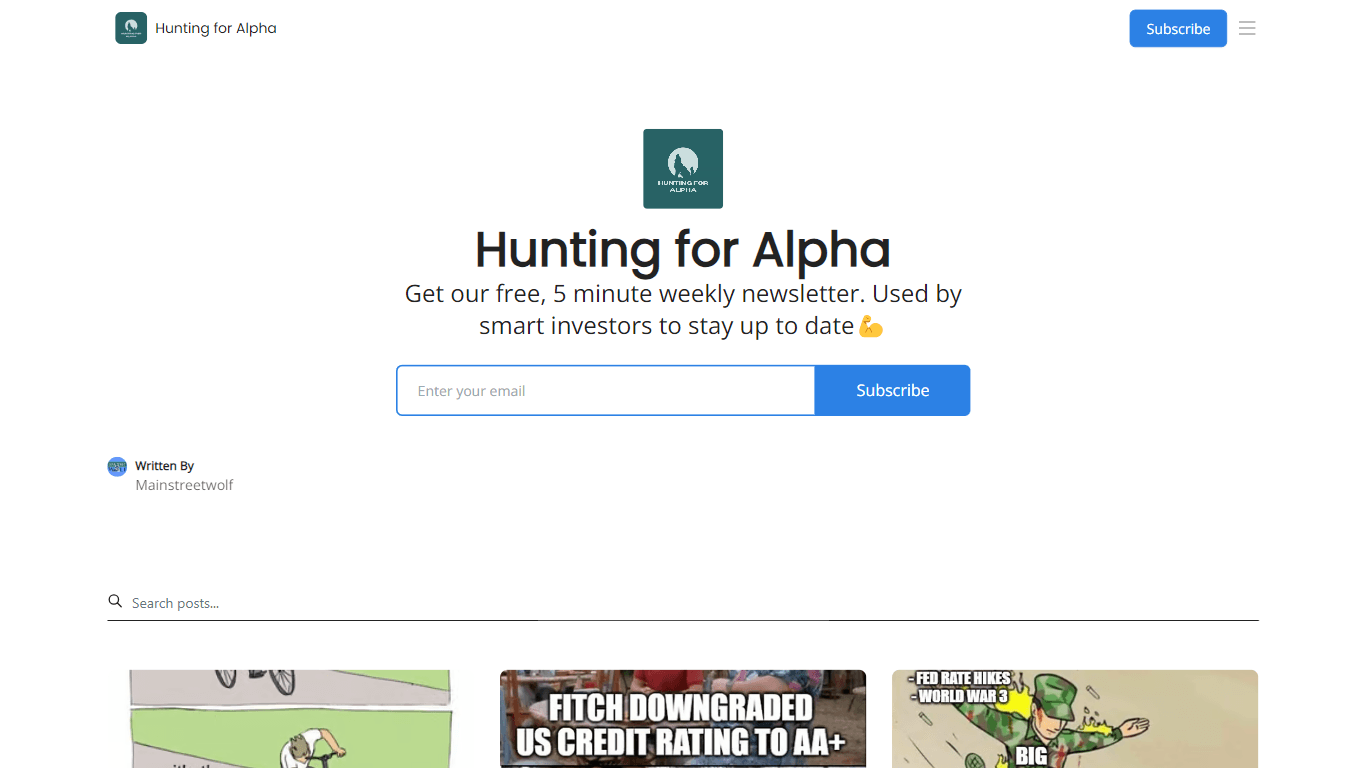 Learn More
Stay ahead in the financial world with 'Hunting for Alpha'. Dive deep into the latest market trends, stock insights, and investment strategies. Tailored for the astute investor, our weekly digest ensures you're always informed. Whether it's the latest on tech giants like AMZN and AAPL or understanding market shifts, we've got you covered. Join a community that values sharp insights and clear analysis.
Morning Brew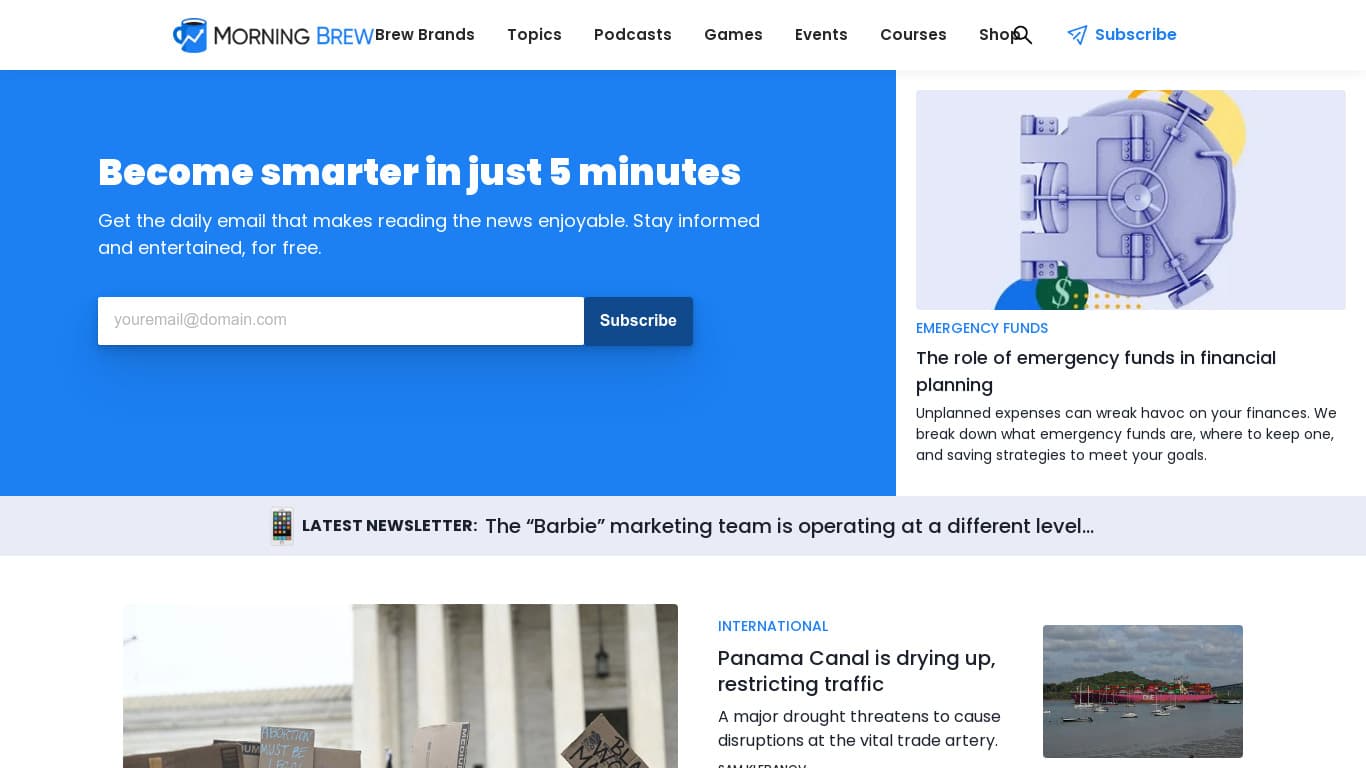 Learn More
Morning Brew is a daily email newsletter that delivers business and financial news in a conversational and witty tone. It covers topics such as markets, technology, and entrepreneurship.
Hunting for Alpha Upvotes
Hunting for Alpha Category
Finance
Stock Market
Business
Hunting for Alpha Frequency
Hunting for Alpha Subscription Type
Morning Brew Subscription Type
Hunting for Alpha Platform Used
Morning Brew Platform Used
Hunting for Alpha Language
Hunting for Alpha Location
Hunting for Alpha Tags
Finance News
Venture Capital
Industry Analysis
If you had to choose between Hunting for Alpha and Morning Brew, which one would you go for?
When we examine Hunting for Alpha and Morning Brew, both of which are amazing finance newsletters, what unique characteristics do we discover? With more upvotes, Hunting for Alpha is the preferred choice. Hunting for Alpha has garnered 7 upvotes, and Morning Brew has garnered 3 upvotes.
Want to change the narrative? Every vote counts – make yours matter!