Full Stack Express vs Hacker Newsletter Comparison
Compare Full Stack Express vs Hacker Newsletter. See how these two newsletters stack up against each other when it comes to reviews, pricing, and more.
Full Stack Express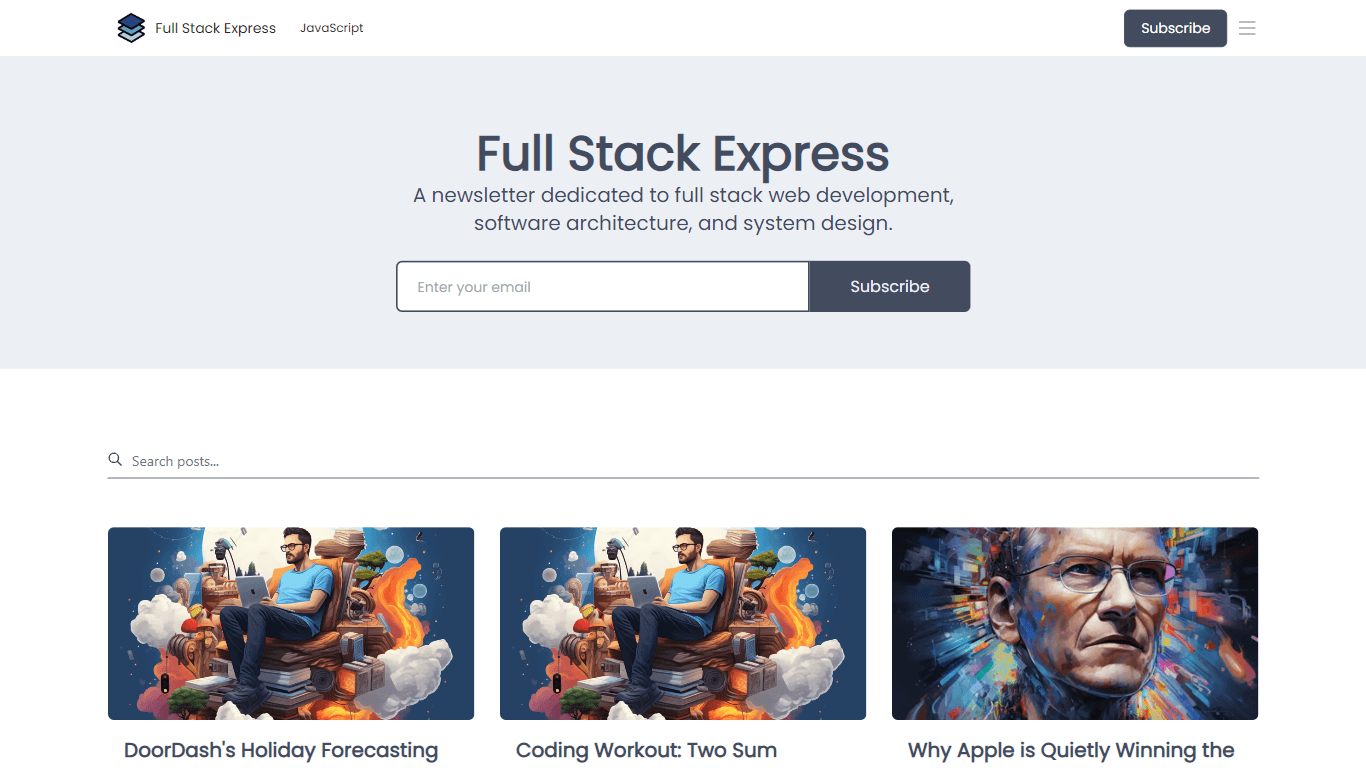 Learn More
A weekly dev newsletter (every Wednesday) covering tech articles, news, case studies and tips up and down the tech stack. A mix of technical and non-technical information.
Hacker Newsletter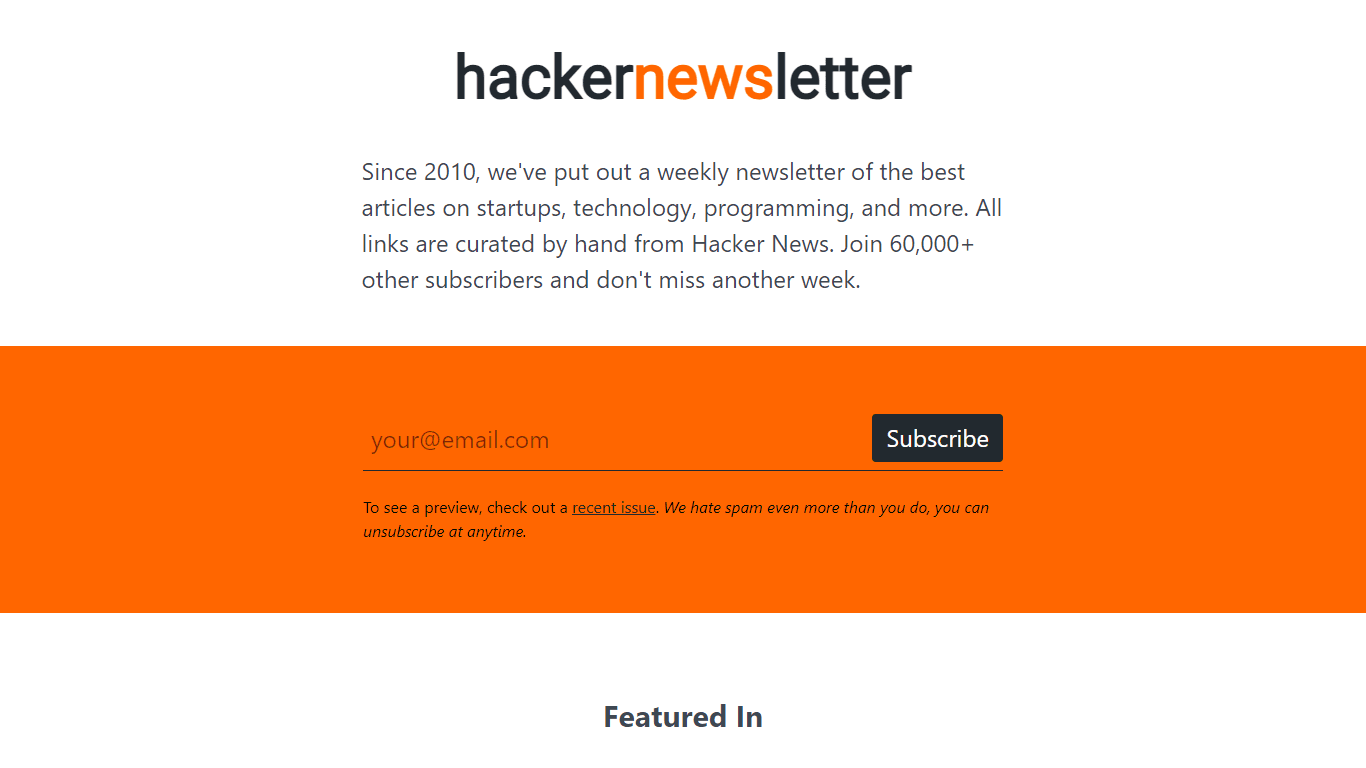 Learn More
The Hacker Newsletter is a weekly curated newsletter that compiles top technology and startup-related articles from various sources. It provides a summary and links to interesting articles on programming, technology news, entrepreneurship, and more.
Full Stack Express Upvotes
Hacker Newsletter Upvotes
Full Stack Express Category
Tech
Programming
Web development
Hacker Newsletter Category
Full Stack Express Frequency
Hacker Newsletter Frequency
Full Stack Express Subscription Type
Hacker Newsletter Subscription Type
Full Stack Express Platform Used
Hacker Newsletter Platform Used
Full Stack Express Language
Hacker Newsletter Language
Full Stack Express Location
Hacker Newsletter Location
Full Stack Express Tags
Apps
Javascript
Tech Products
In a comparison between Full Stack Express and Hacker Newsletter, which one comes out on top?
When we compare Full Stack Express and Hacker Newsletter, two exceptional tech newsletters to subscribe to, and place them side by side, several key similarities and differences come to light. Full Stack Express stands out as the clear frontrunner in terms of upvotes. Full Stack Express has attracted 7 upvotes from amazingnewsletters.com users, and Hacker Newsletter has attracted 5 upvotes.
Want to change the narrative? Every vote counts – make yours matter!