Designed by Sarah vs Food52 Comparison
Compare Designed by Sarah vs Food52. See how these two newsletters stack up against each other when it comes to reviews, pricing, and more.
Designed by Sarah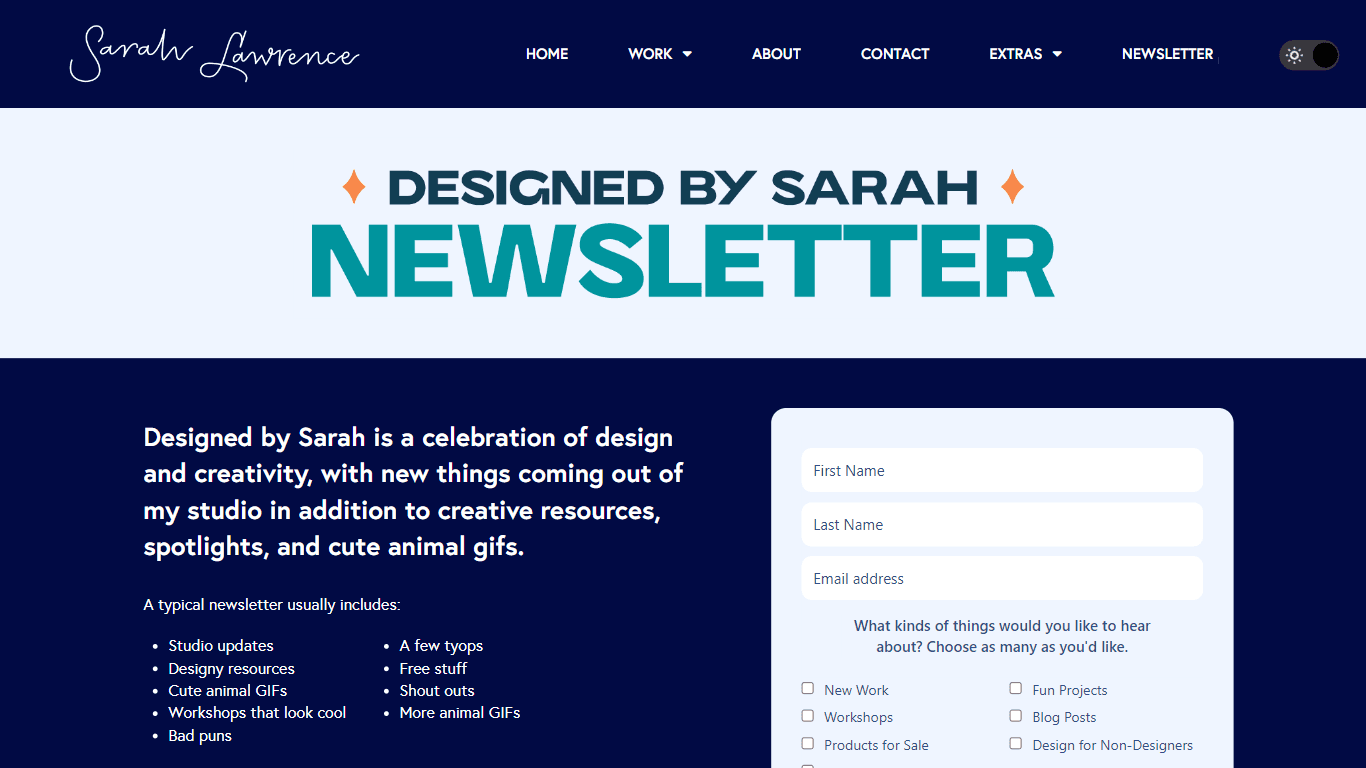 Learn More
The Designed by Sarah (monthly!) is a celebration of design and creativity. It's written by me, Sarah, for a global audience, covering new things coming out of our studio in addition to creative resources, spotlights, workshops, interesting links, and neat animal facts.
People have said: "Your stuff is always good. You always bring up interesting things which I ending up passing along." "Overall good flow-y email, nothing too content-intense. Easy read for a Friday. Good link. Super excited for the new book. Just ordered." "A nice break in my day–liked the penguin and cool website referrals." "The variety and quirkiness. I loved the sun bear intermission!"
Food52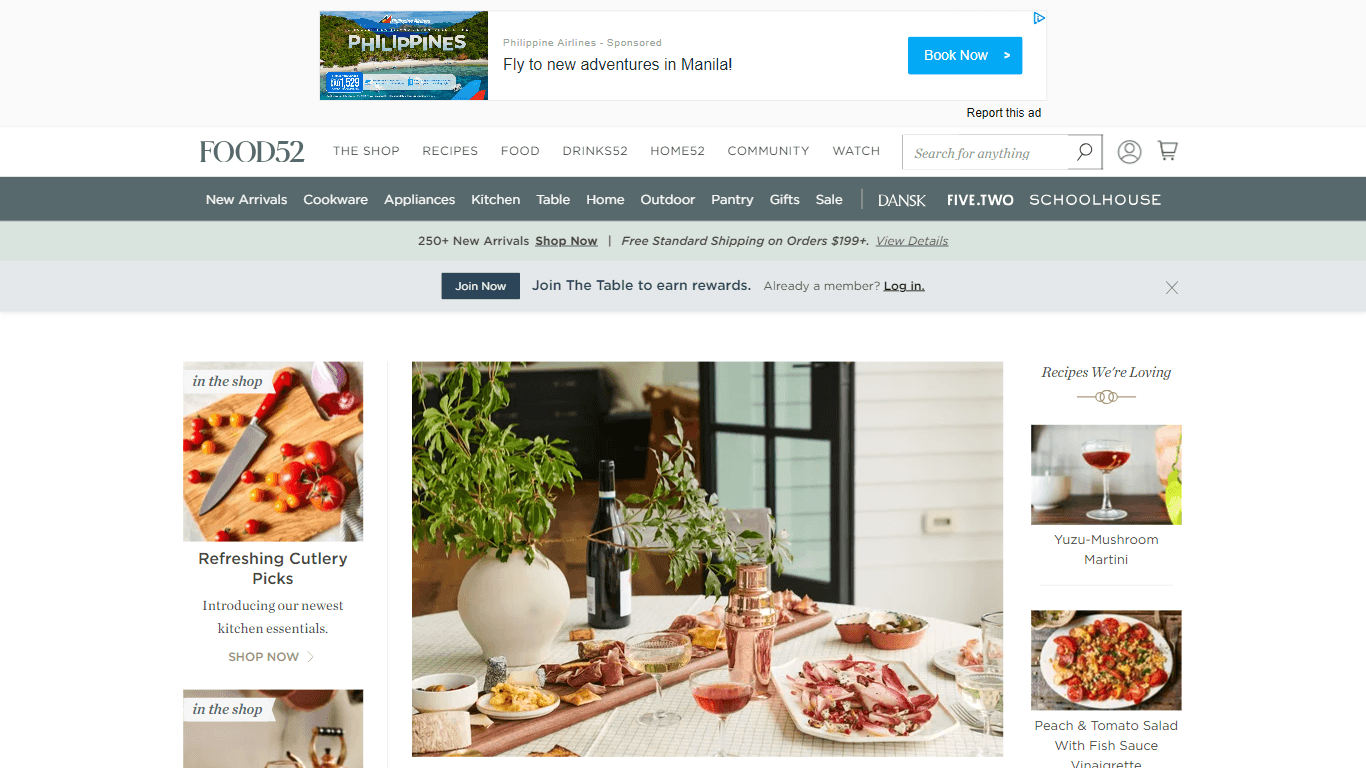 Learn More
Food52 is a gathering place for everyone who believes the kitchen is at the heart of the home, and food is the center of a life well-lived. Food52 is a food and lifestyle community that features recipes, cooking tips, kitchen tools, and home decor ideas.
Designed by Sarah Upvotes
Designed by Sarah Category
Designed by Sarah Frequency
Designed by Sarah Subscription Type
Designed by Sarah Platform Used
Designed by Sarah Language
Designed by Sarah Location
Designed by Sarah Tags
Tips and Tutorials
Current Events
Innovation
Creativity
Humor
Cooking
Women
Food52 Tags
Cooking
Art
Culture
Innovation
Creativity
Wellness
Lifestyle
Home Decor
If you had to choose between Designed by Sarah and Food52, which one would you go for?
When we examine Designed by Sarah and Food52, both of which are amazing design newsletters, what unique characteristics do we discover? The upvote count reveals a draw, with both newsletters earning the same number of upvotes. Since other amazingnewsletters.com users could not decide the winner, the ball is in your court now to cast your vote and help us determine the winner.
Surprised by the outcome? Back your preferred choice with a vote!