Chew On This vs The Hustle Comparison
Compare Chew On This vs The Hustle. See how these two newsletters stack up against each other when it comes to reviews, pricing, and more.
Chew On This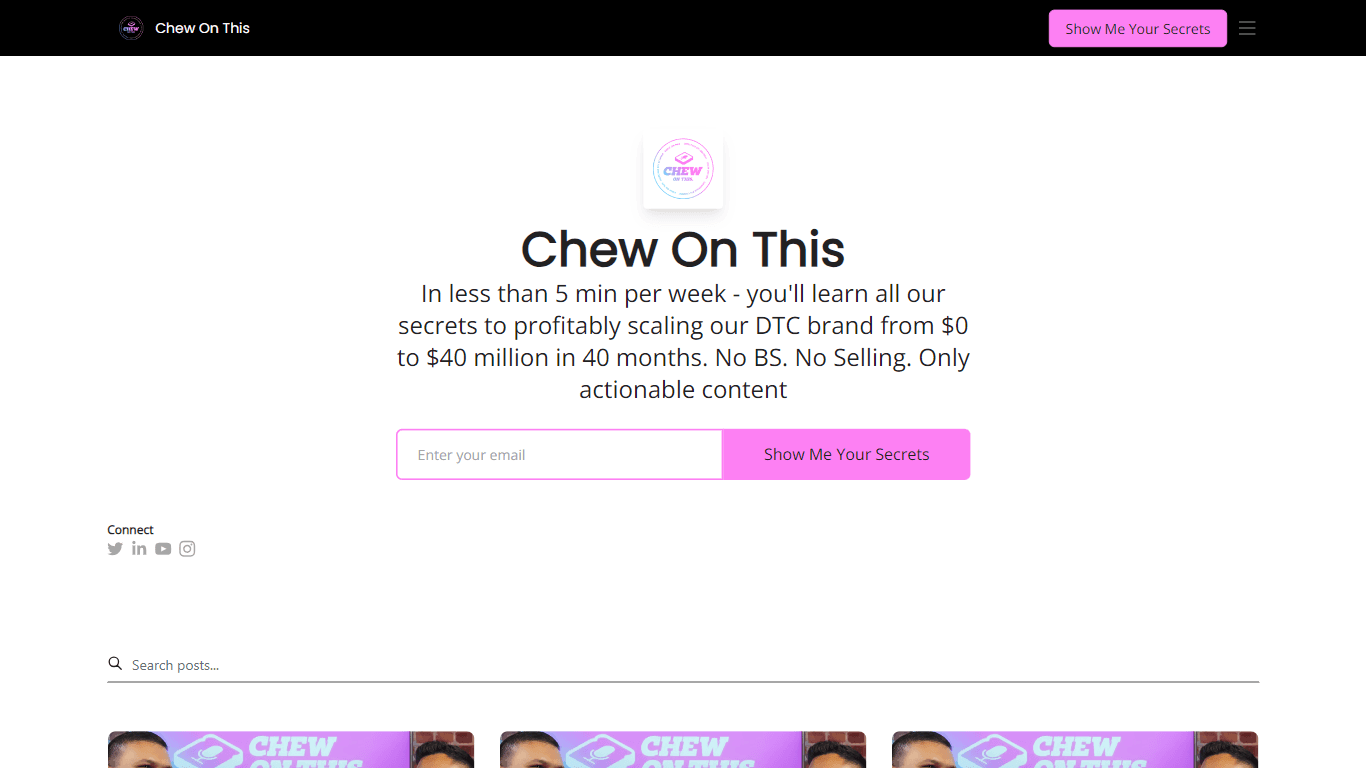 Learn More
The Only Newsletter You Need To Grow Your DTC Brand
In less than 5 min per week - you'll learn all our secrets to profitably scaling our DTC brand from $0 to $40 million in 40 months. No BS. No Selling. Only actionable content
The Hustle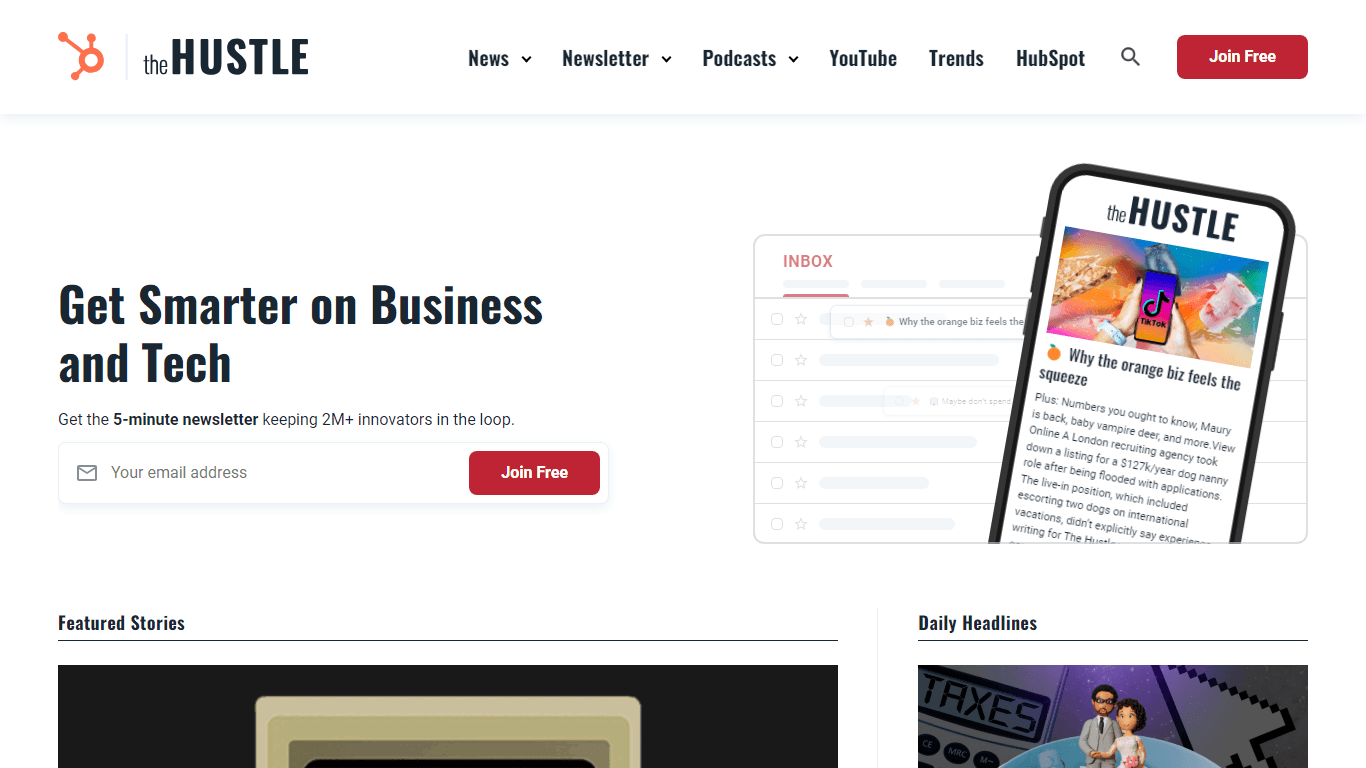 Learn More
The Hustle is a daily email newsletter that delivers business, technology, and culture news in a witty and entertaining manner. It provides insights and analysis on current trends and developments.
Chew On This Category
Business
Marketing
Management
Chew On This Subscription Type
The Hustle Subscription Type
Chew On This Platform Used
Chew On This Tags
Tips and Tutorials
Podcasting
Strategy
Marketing Techniques
DTC
If you had to choose between Chew On This and The Hustle, which one would you go for?
When we examine Chew On This and The Hustle, both of which are amazing business newsletters, what unique characteristics do we discover? The upvote count shows a clear preference for Chew On This. Chew On This has been upvoted 7 times by amazingnewsletters.com users, and The Hustle has been upvoted 4 times.
Disagree with our assessment? Your vote can make all the difference!