Axios AM vs Inside Comparison
Compare Axios AM vs Inside. See how these two newsletters stack up against each other when it comes to reviews, pricing, and more.
Axios AM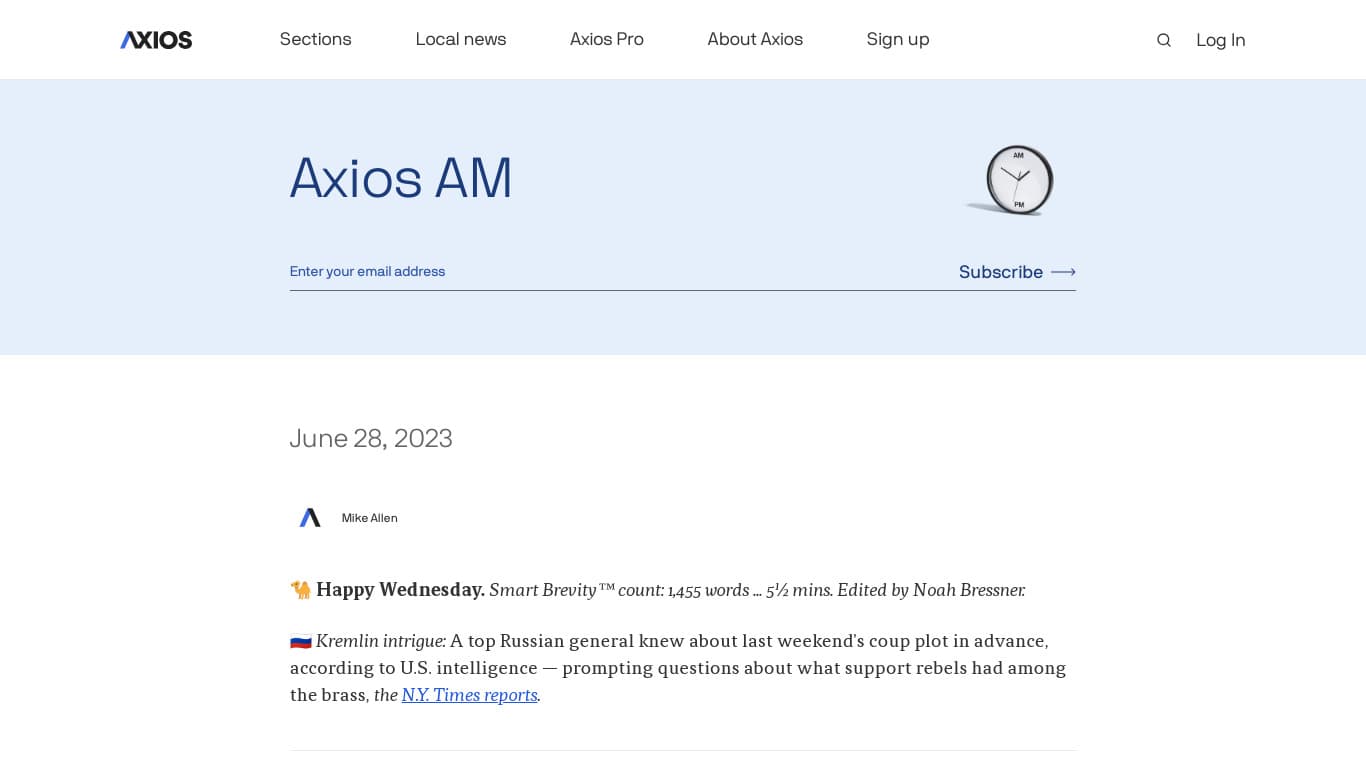 Learn More
Axios AM is a morning newsletter that delivers a mix of top news stories, analysis, and insights across various topics, including politics, technology, and business.
Inside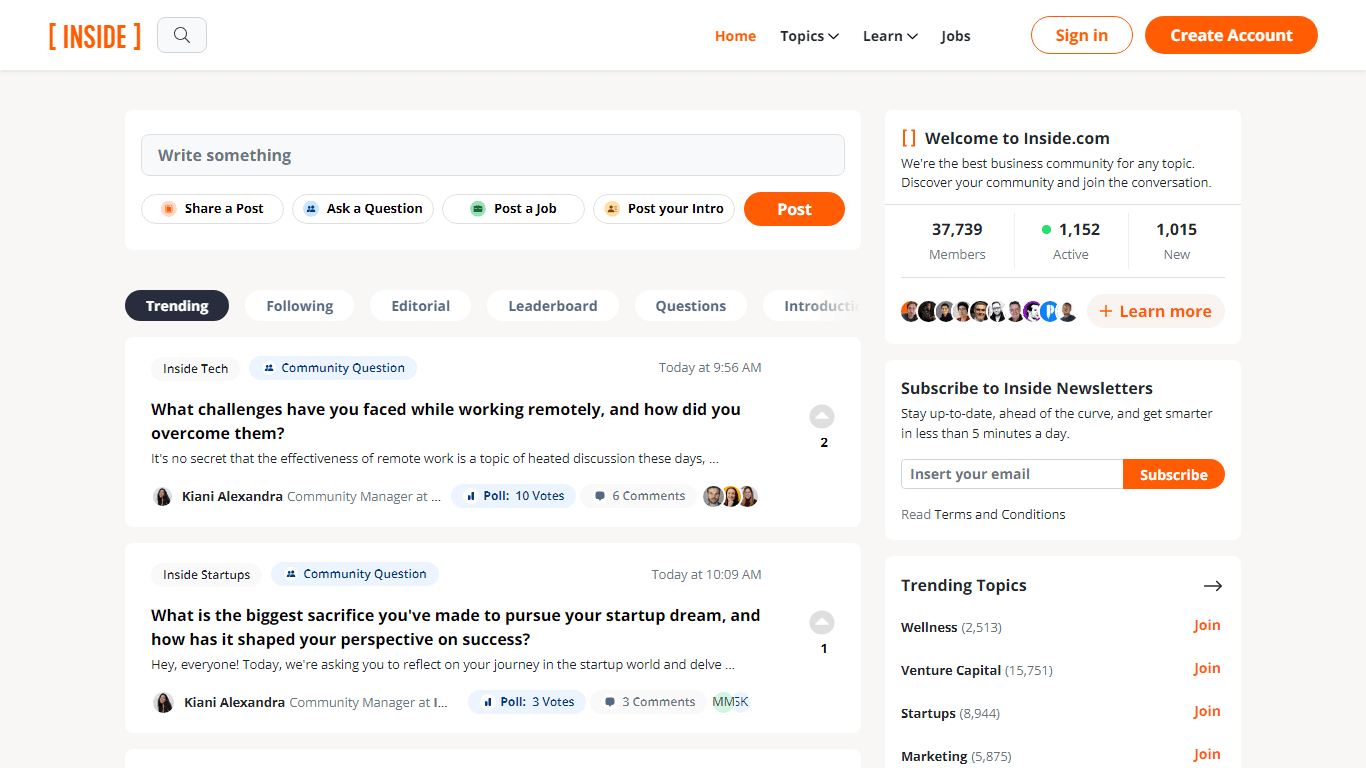 Learn More
Inside is a collection of email newsletters covering a wide range of topics, including technology, business, entertainment, and more. Each newsletter provides a curated selection of news and insights within its specific category.
Inside Category
Business
Tech
Entertainment
Axios AM Subscription Type
Inside Tags
Podcasting
Entrepreneurship
Venture Capital
Which one is better? Axios AM or Inside?
When we compare Axios AM with Inside, which are both amazing business newsletters, The upvote count shows a clear preference for Inside. Inside has garnered 4 upvotes, and Axios AM has garnered 3 upvotes.
Disappointed with the results? Make your voice heard and vote now!