Ann Friedman Weekly vs Quartz Daily Brief Comparison
Compare Ann Friedman Weekly vs Quartz Daily Brief. See how these two newsletters stack up against each other when it comes to reviews, pricing, and more.
Ann Friedman Weekly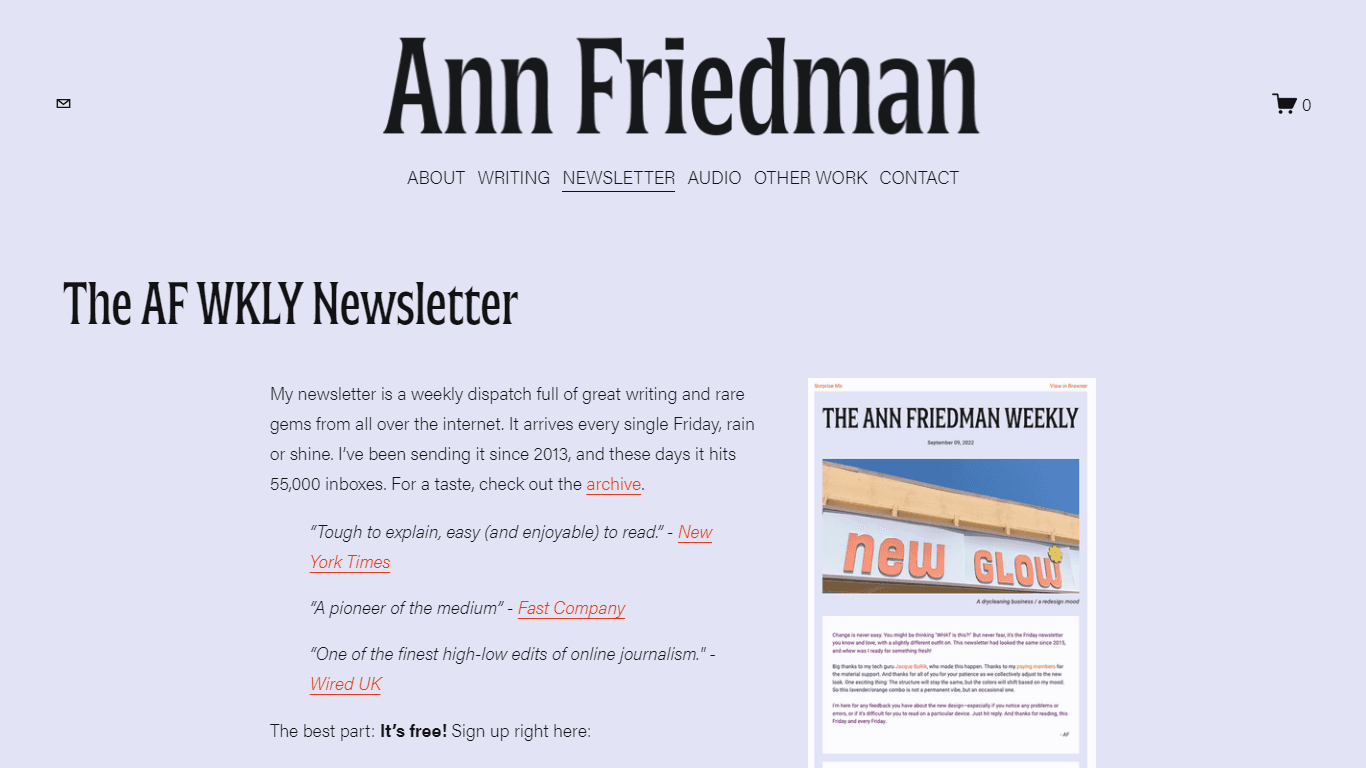 Learn More
A weekly newsletter that features original essays, curated links, pie charts, and recommendations from Ann Friedman, a journalist and essayist. It covers topics such as culture, politics, feminism, media, and more. It is a great source of perspective and entertainment for anyone who loves to read and think.
Quartz Daily Brief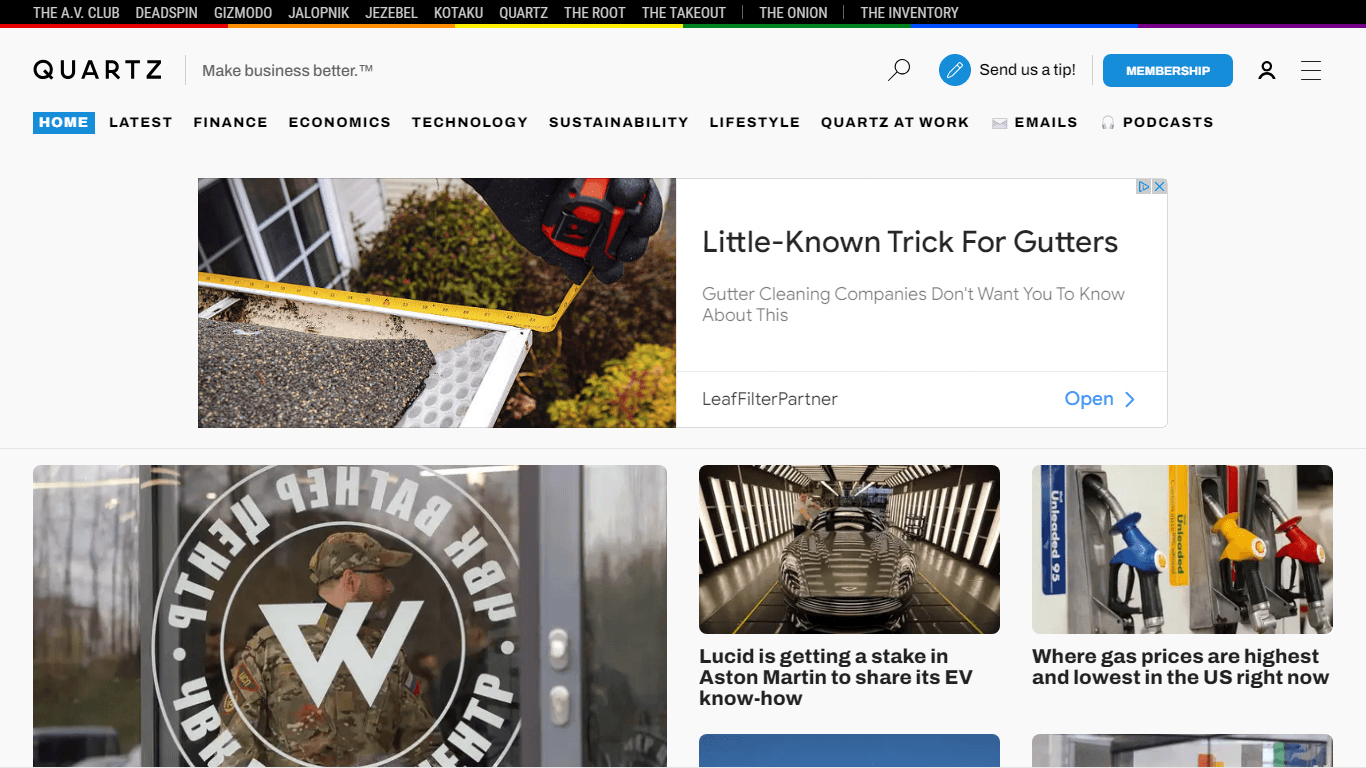 Learn More
Quartz Daily Brief is a free email newsletter that provides a curated selection of top news stories and insights from around the world. It covers various topics, including business, politics, and culture.
Ann Friedman Weekly Upvotes
Quartz Daily Brief Upvotes
Ann Friedman Weekly Category
Quartz Daily Brief Category
Ann Friedman Weekly Frequency
Quartz Daily Brief Frequency
Ann Friedman Weekly Subscription Type
Quartz Daily Brief Subscription Type
Ann Friedman Weekly Platform Used
Quartz Daily Brief Platform Used
Ann Friedman Weekly Language
Quartz Daily Brief Language
Ann Friedman Weekly Location
Quartz Daily Brief Location
Ann Friedman Weekly Tags
Feminism
Media
Essays
Links
Pie Charts
Recommendations
Humor
When comparing Ann Friedman Weekly and Quartz Daily Brief, which one rises above the other?
When we compare Ann Friedman Weekly and Quartz Daily Brief, two exceptional politics newsletters to subscribe to, and place them side by side, several key similarities and differences come to light. In the race for upvotes, Ann Friedman Weekly takes the trophy. Ann Friedman Weekly has been upvoted 5 times by amazingnewsletters.com users, and Quartz Daily Brief has been upvoted 3 times.
Disagree with our assessment? Your vote can make all the difference!