Quick Byte vs NextGen Marketers Comparison
Compare Quick Byte vs NextGen Marketers. See how these two newsletters stack up against each other when it comes to reviews, pricing, and more.
Quick Byte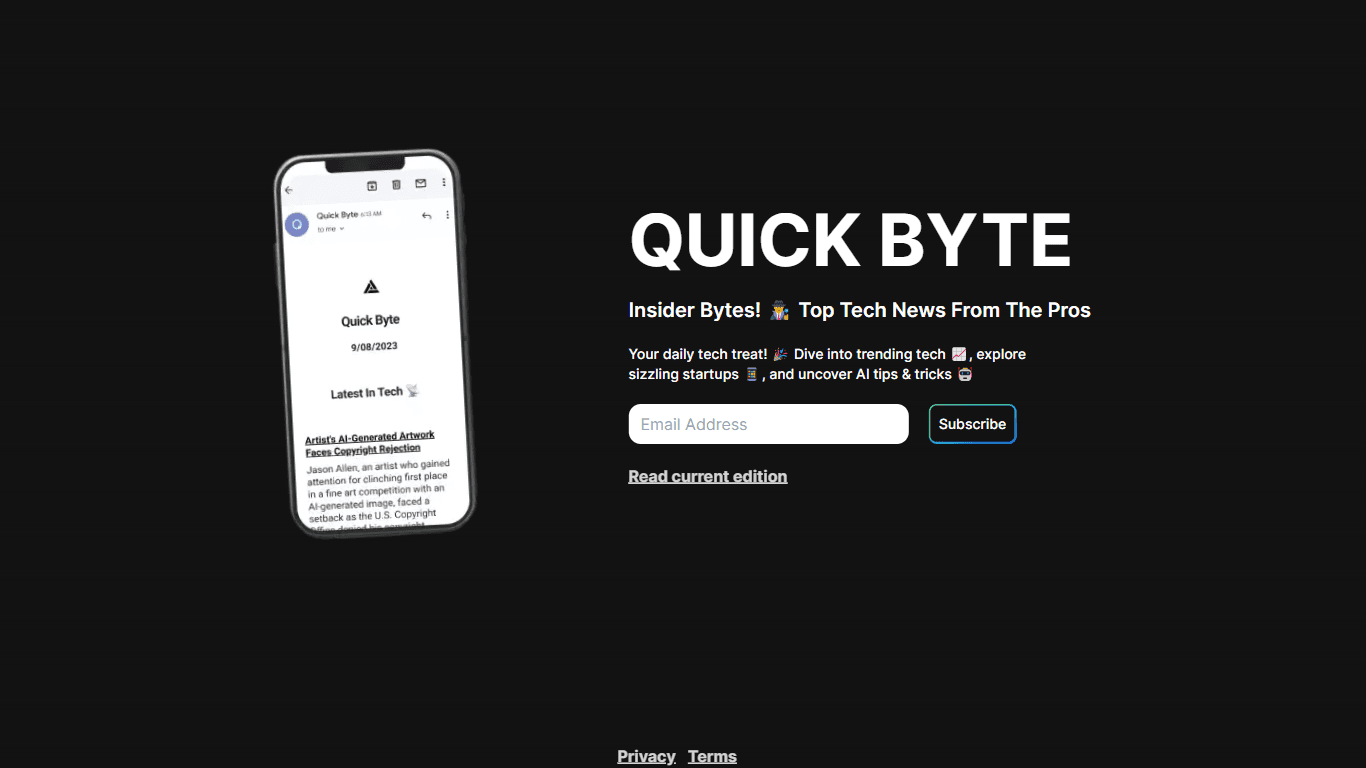 Learn More
Welcome to Quick Byte, the daily dispatch designed for tech enthusiasts, professionals, and everyone in between. Our mission? To serve you the freshest tech news, straight from the industry's leading voices.
What to Expect:
Trending Tech Tidbits: Stay updated with the latest in technology. From groundbreaking innovations to market disruptors, we've got you covered.
Spotlight on Startups: Every day, we shine a light on startups that are setting the tech world ablaze. Discover the next big thing before everyone else does.
AI Corner: Whether you're an AI novice or a seasoned pro, our tips and tricks section will help you navigate the ever-evolving landscape of artificial intelligence. Learn, experiment, and stay ahead of the curve.
Why Subscribe? In the fast-paced world of technology, it's easy to fall behind. But with Quick Byte, you won't just keep up—you'll lead the way. Our expertly curated content ensures you're always in the know, giving you an edge in your professional and personal tech endeavors.
Join our community of tech aficionados and never miss a beat in the digital world. Subscribe to Quick Byte and bite into the future, today! 🚀
NextGen Marketers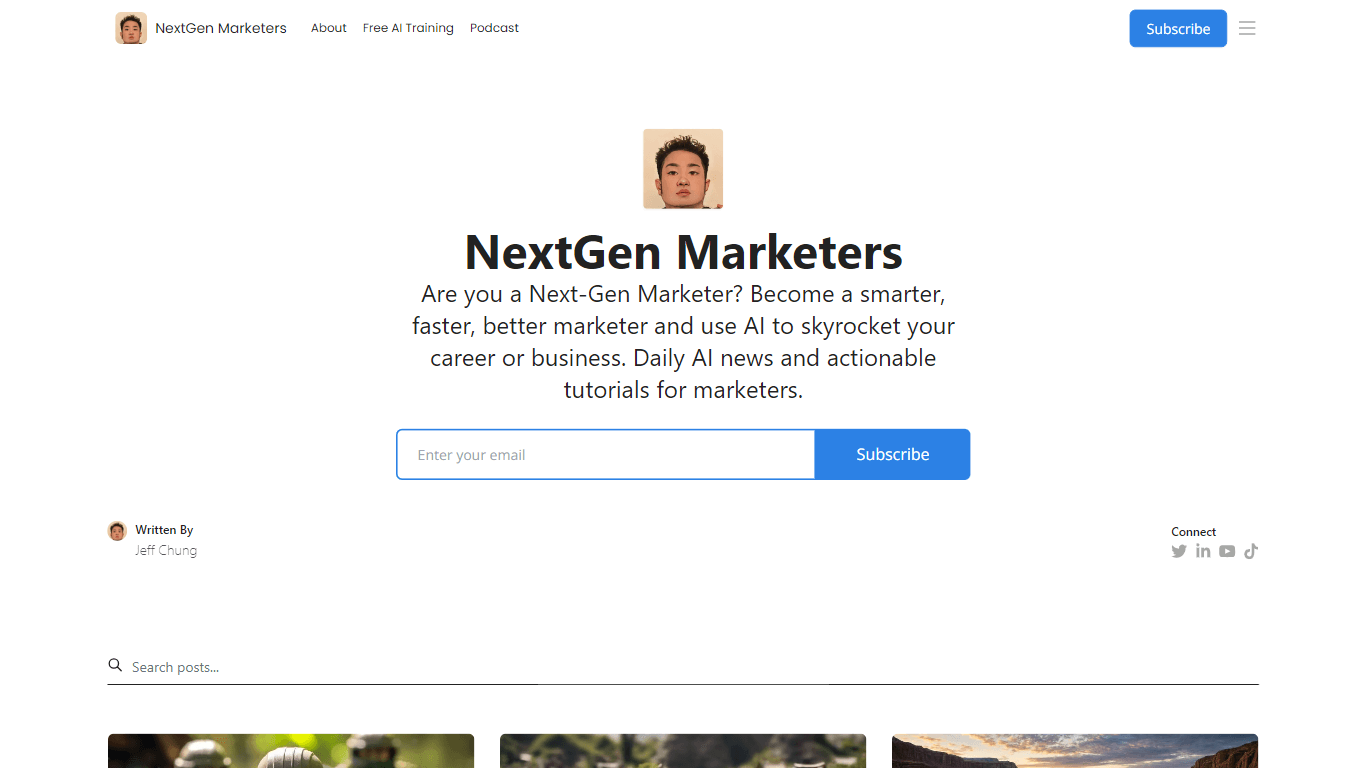 Learn More
NextGen Marketer is a daily newsletter that curates the days most interesting AI news and resources for non-technical marketers. The amount of information published daily about AI is overwhelming so we curate it into a daily digestible email to make AI approachable and actionable.
NextGen Marketers Upvotes
NextGen Marketers Category
NextGen Marketers Frequency
Quick Byte Subscription Type
NextGen Marketers Subscription Type
NextGen Marketers Platform Used
NextGen Marketers Language
NextGen Marketers Location
Quick Byte Tags
Tech Products
Industry Trends
Current Events
Tips and Tutorials
Trends
NextGen Marketers Tags
Tips and Tutorials
Digital Marketing
Tech Products
Quick Byte Average Rating
NextGen Marketers Average Rating
No rating available
NextGen Marketers Reviews
No reviews available
In a face-off between Quick Byte and NextGen Marketers, which one takes the crown?
If we were to analyze Quick Byte and NextGen Marketers, both of which are amazing ai newsletters, what would we find? Quick Byte is the clear winner in terms of upvotes. Quick Byte has 8 upvotes, and NextGen Marketers has 2 upvotes.
Challenge the outcome! Your vote can turn the tide!