Quick Byte vs Beyond9to5 Comparison
Compare Quick Byte vs Beyond9to5. See how these two newsletters stack up against each other when it comes to reviews, pricing, and more.
Quick Byte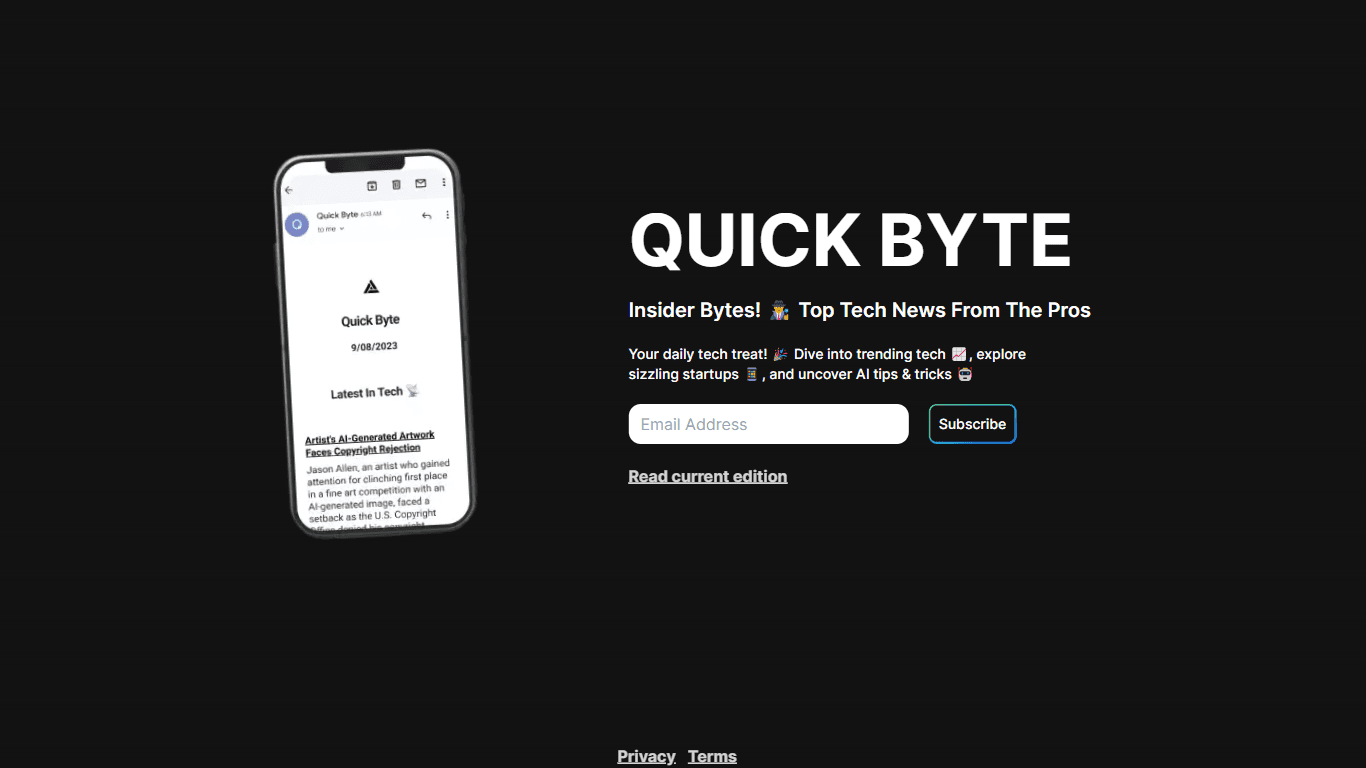 Learn More
Welcome to Quick Byte, the daily dispatch designed for tech enthusiasts, professionals, and everyone in between. Our mission? To serve you the freshest tech news, straight from the industry's leading voices.
What to Expect:
Trending Tech Tidbits: Stay updated with the latest in technology. From groundbreaking innovations to market disruptors, we've got you covered.
Spotlight on Startups: Every day, we shine a light on startups that are setting the tech world ablaze. Discover the next big thing before everyone else does.
AI Corner: Whether you're an AI novice or a seasoned pro, our tips and tricks section will help you navigate the ever-evolving landscape of artificial intelligence. Learn, experiment, and stay ahead of the curve.
Why Subscribe? In the fast-paced world of technology, it's easy to fall behind. But with Quick Byte, you won't just keep up—you'll lead the way. Our expertly curated content ensures you're always in the know, giving you an edge in your professional and personal tech endeavors.
Join our community of tech aficionados and never miss a beat in the digital world. Subscribe to Quick Byte and bite into the future, today! 🚀
Beyond9to5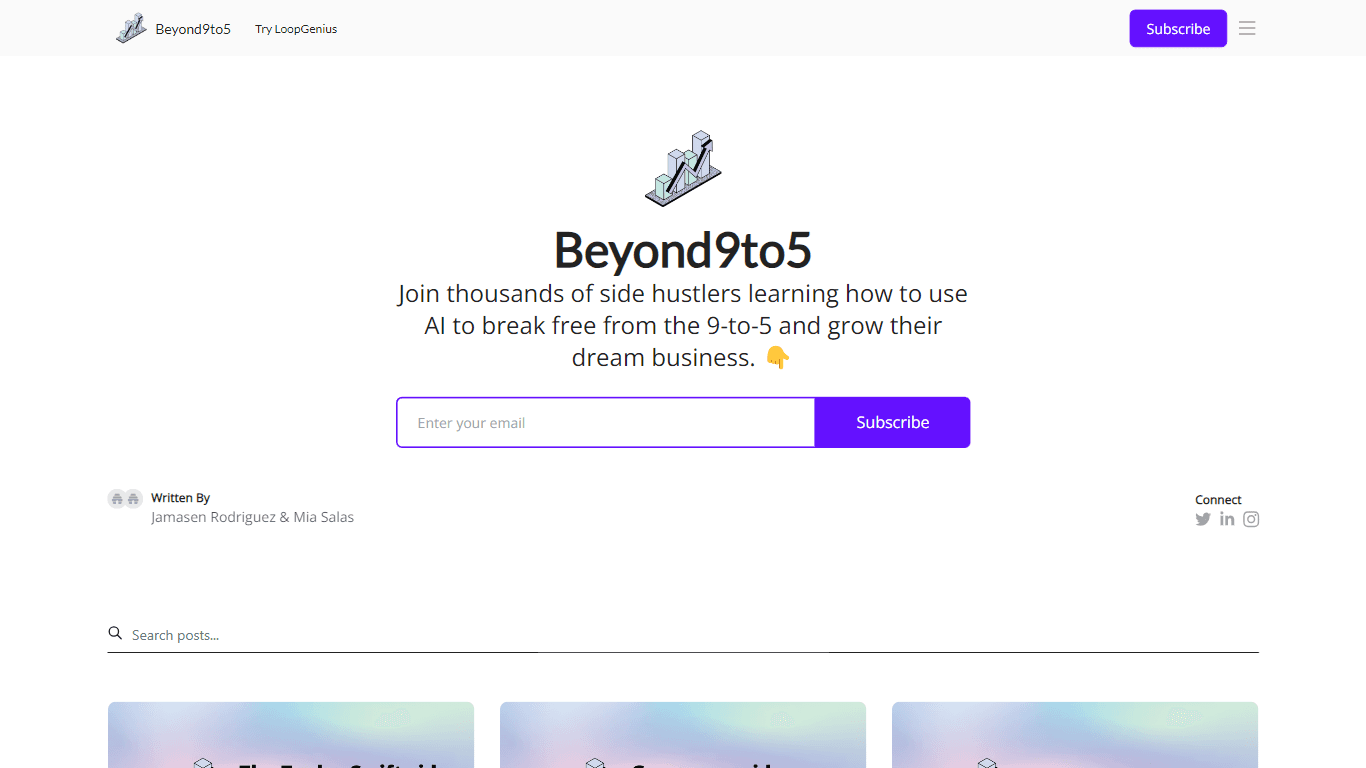 Learn More
Join thousands of side hustlers learning how to use AI to break free from the 9-to-5 and grow their dream business. 👇
Quick Byte Subscription Type
Beyond9to5 Subscription Type
Quick Byte Tags
Tech Products
Industry Trends
Current Events
Tips and Tutorials
Trends
Beyond9to5 Tags
Industry Analysis
Insights
Recommendations
Innovation
Side Hustle
Quick Byte Average Rating
Beyond9to5 Average Rating
No rating available
Beyond9to5 Reviews
No reviews available
When we put Quick Byte and Beyond9to5 head to head, which one emerges as the victor?
Let's take a closer look at Quick Byte and Beyond9to5, both of which are amazing ai newsletters, and see what sets them apart. In the race for upvotes, Quick Byte takes the trophy. Quick Byte has 8 upvotes, and Beyond9to5 has 7 upvotes.
Challenge the outcome! Your vote can turn the tide!