Minimalistic news vs This is True Comparison
Compare Minimalistic news vs This is True. See how these two newsletters stack up against each other when it comes to reviews, pricing, and more.
Minimalistic news
Learn More
Short, concise, weekly issues, with only the most important news of the week. 5 min read. Get your time back, stay informed.
This is True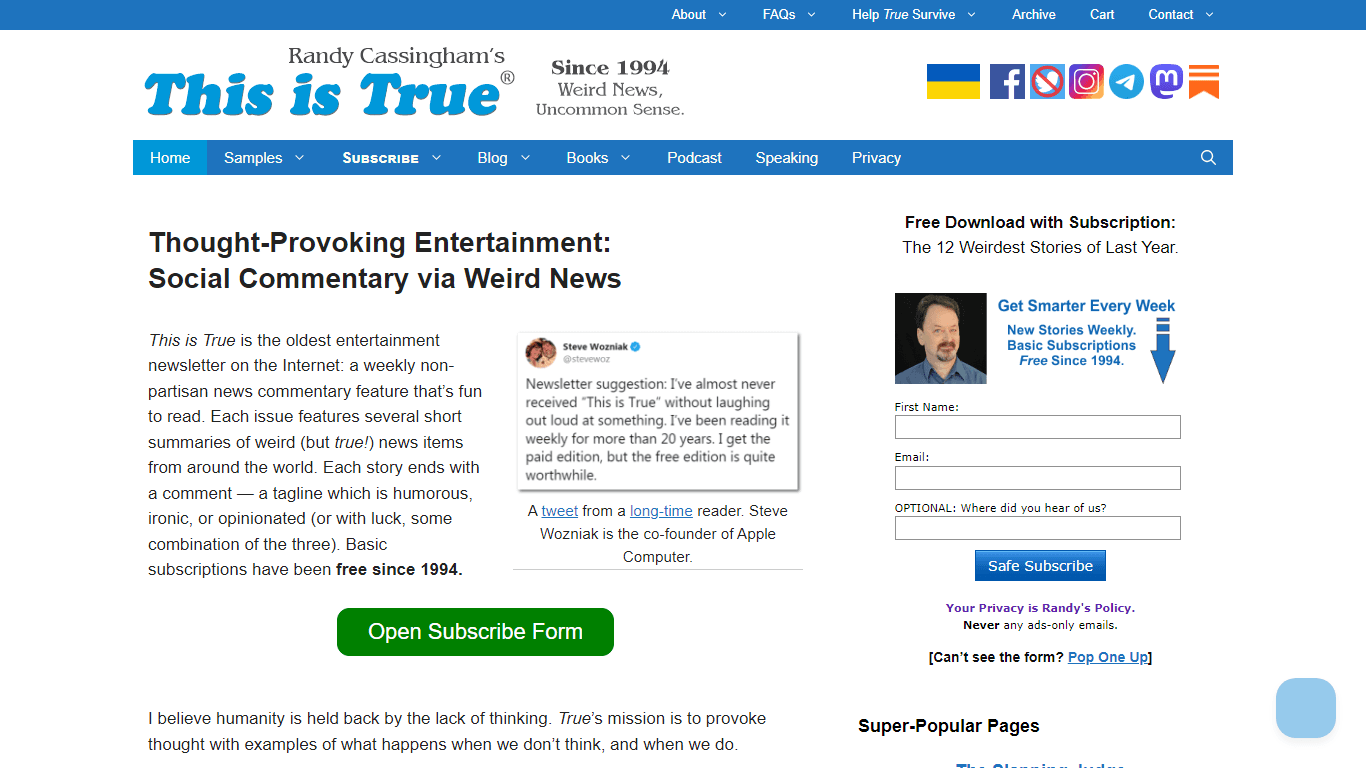 Learn More
A weekly newsletter that features short summaries of weird but true news stories from around the world, each ending with a humorous or ironic comment. It is written by Randy Cassingham, a former NASA employee and journalist. It is a great source of thought-provoking entertainment and social commentary.
Minimalistic news Upvotes
Minimalistic news Category
Minimalistic news Frequency
Minimalistic news Subscription Type
This is True Subscription Type
Minimalistic news Platform Used
This is True Platform Used
Minimalistic news Language
Minimalistic news Location
Minimalistic news Tags
No tags listed
This is True Tags
Humor
Commentary
Weird News
Taglines
Social commentary
Fun
Minimalistic news Average Rating
This is True Average Rating
No rating available
Minimalistic news Reviews
This is True Reviews
No reviews available
When comparing Minimalistic news and This is True, which one rises above the other?
When we contrast Minimalistic news with This is True, both of which are exceptional news newsletters, and place them side by side, we can spot several crucial similarities and divergences. Minimalistic news is the clear winner in terms of upvotes. Minimalistic news has 12 upvotes, and This is True has 5 upvotes.
Feel we missed the mark? Vote now to support your favorite newsletter!